How Do I Become a Vibration Analyst?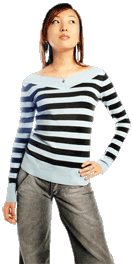 Vibration analysts are professionals who determine how machines are behaving to detect early signs of malfunctioning. Their goal is to pinpoint problems so that their companies can fix these issues before they lead to larger machine failures that are more expensive to address. A person who seeks to become a vibration analyst should complete high school-level training as well as some post-secondary training to increase his or her chances of finding a job in this technical industry. You also can pursue field certification and complete training at your new job site to improve your skills with using various types of equipment in the field.
If you want to become a vibration analyst, you must have earned at least a high school diploma or the equivalent certification. Completing some post-secondary training in this field, however, can increase your employment opportunities. These types of courses often are available through online institutions and provide you with electronic or physical training materials that introduce you to the principles of this industry.
Courses that prepare you for this career area teach you the basics of machine technology and computers. You should study how to determine a machine's performance level using vibration measurement protocols. Training materials often provide images and include computer disks that offer three-dimensional animations to help you to further understand the concepts that you must master to become a vibration analyst. In addition, online programs come with case studies that allow you to apply your new knowledge to realistic scenarios. Considering completing math and computer application classes at your local community college also is helpful because companies often require job applicants to have strong skills in these areas.
Acquiring field certification improves your employment opportunities in this industry as well. Professional trade organizations offer programs that allow you to become certified by passing examinations. You then must keep your credentials up-to-date by completing continuing education requirements. Employers often prefer vibration analysts who have achieved this because it demonstrates their proficiency in a wide range of technical areas in this field.
Your employer additionally will provide you with extensive on-the-job training when you enter the field. During your time of learning at your workplace, you need to hone your skills with using electrical and mechanical equipment correctly and quickly to assess the status of machinery. You also should practice producing machine vibration reports and tracking the results of analyses in a computer database if you desire to become a vibration analyst.


Woman with hand on her hip