How Do I Become a Veterinary Epidemiologist?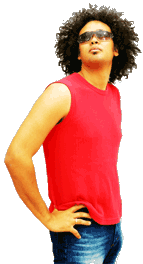 A veterinary epidemiologist studies and works to prevent diseases in animals. To become a veterinary epidemiologist, you will typically have to graduate from high school and then pursue a bachelor's degree, preferably in a major such as biology, zoology, or pre-veterinary medicine. Depending on where you choose to work, you may also need a degree in veterinary medicine, a license to practice as a veterinarian, and a master's degree in veterinary medicine. In some cases, however, you may not need to become a veterinarian first and can choose to seek the master's degree right after college.
Higher education is usually required if you want to become a veterinary epidemiologist. As such, many people start to prepare in high school by taking classes that help them gain admission to college and prepare for a career in the science field. All of the courses taken in high school may prove important to your acceptance to college, and most colleges will consider your grade point average (GPA) when deciding whether or not to admit you. The courses you take in biology, chemistry, and anatomy may prove particularly important, and math classes and those that help you build written and verbal communication skills could prove critical as well.
The type of higher education you will need may depend on the jurisdiction in which you plan to work and the employer with whom you'll apply. You will usually need a master's degree, but a veterinary degree may be required as well. In either case, you will likely have to complete four years of college before you can go on to pursue veterinary or graduate school. Generally, pre-veterinary and science majors make good choices when you plan to pursue this career. For example, you could major in zoology, biology, or chemistry in preparation for graduate or veterinary school.
If you choose to go to veterinary school, you will generally need to commit to four years of education as you work toward a degree in veterinary medicine. This part of your education will likely consist of classroom education, time spent in the lab, and a couple of years gaining hands-on veterinary experience. Once you have earned this degree, you can seek licensing as a veterinarian and work in this field to gain valuable experience. To become a veterinary epidemiologist, however, you will likely have to go back to school and earn a master's degree in veterinary epidemiology, which may involve another one to three years of schooling.
Alternatively, you can research to determine the requirements you will most likely face in your area when you want to become a veterinary epidemiologist. If you find that a veterinary degree is not required, you could choose to go straight into a veterinary epidemiology master's degree program instead. Since this skips four years of veterinary school, it represents a faster way to become a veterinary epidemiologist.
Man with hands on his hips