How do I Become a Vet Tech?
A veterinary technician, or vet tech, is a position roughly comparable to nursing. While not full-fledged veterinarians, vet technicians are nonetheless highly skilled individuals that help diagnose, treat, and care for animals. In order to become a vet tech, a person must complete training courses and achieve certification.
The road to become a vet tech typically begins with a strong love of animals. Many vet techs are long-time pet owners or trainers, who want to take their work with animals to a deeper level. Choosing to become a vet tech takes dedication and perseverance, as well as a keen understanding of animal medicine.
There are different degrees available for anyone trying to become a vet tech. Many colleges offer an associate's degree program that can be completed in two years. Additionally, some institutions offer a four-year education terminating in a bachelor's degree. Although a four-year program may result in better initial job offers and salary, the additional expense and time spent acquiring the degree should not be overlooked.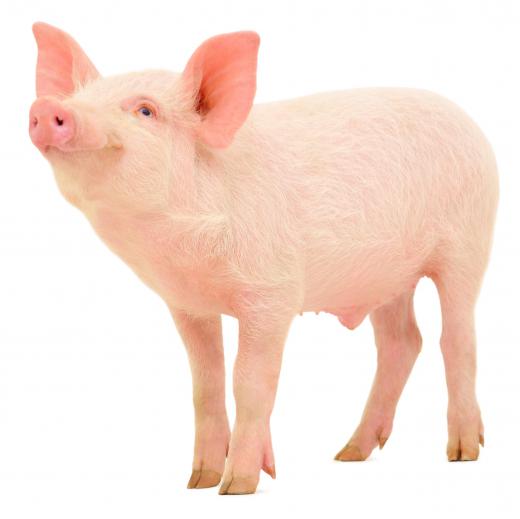 During education, a person trying to become a vet tech will study all areas of animal medicine. Courses may include anatomy, pathology, pharmacology, and animal dentistry. In addition to classwork, many programs offer internships or part-time work for students. This important segment of the training program allows vet technician students to get hands-on work in their chosen profession.
After graduating with a degree in veterinary technology, some regions require that a vet tech become certified before allowed to legally practice. The certification requirements may vary between regions, but most include a rigorous test similar to the bar exam for lawyers. Once the test is passed and other requirements, such as training hours, are complete, a person can begin to look for work as a certified veterinary technician. Additionally, some regions require special licensing before a vet tech is allowed to carry out certain medical procedures, such as giving rabies shots. Contact local veterinary associations to determine which procedures require licensing, and how a license is obtained.
One important part of trying to become a vet tech includes deciding which field of animal medicine to enter. Some vet techs work as researchers, developing new medicine and technology for animals. Others work in veterinary practices, assisting in daily tasks. Additionally, a vet tech can work at an animal hospital, specializing in critical and emergency cases.
Not all veterinary practices are equivalent; daily work may be decided by the animal population of the area. In rural farm areas, vet techs may work with large farm animals, like sheep, pigs, and cows. In more urban settings, much of the work may be with pets and small animals. Whatever field appeals, a vet tech has ample opportunities to be involved with all sorts of interesting creatures, and may make a lasting difference to hundreds of animals in need of medical care.
AS FEATURED ON:
AS FEATURED ON:






By: Trish23

A vet tech helping a vet treat a dog.

By: Anatolii

Some vet techs may work with pigs and other livestock.

By: Kadmy

A vet tech may need to learn how to administer preventative care to farm animals.