How Do I Become a Trauma Therapist?
Trauma refers to any kind of extreme stress that impacts an individual's ability to function. For example, a person who is severely injured in a car accident can be said to have experienced trauma. That person may have experienced physical trauma, referring to physical injuries, though he or she may also experience psychological or emotional trauma that might make him or her afraid to ride in cars. A trauma therapist is a professional counselor who helps trauma victims to deal with depression and anxiety. To become a trauma therapist, it can be necessary first to earn the proper degrees and certification, followed by finding a position in a mental health facility or organization.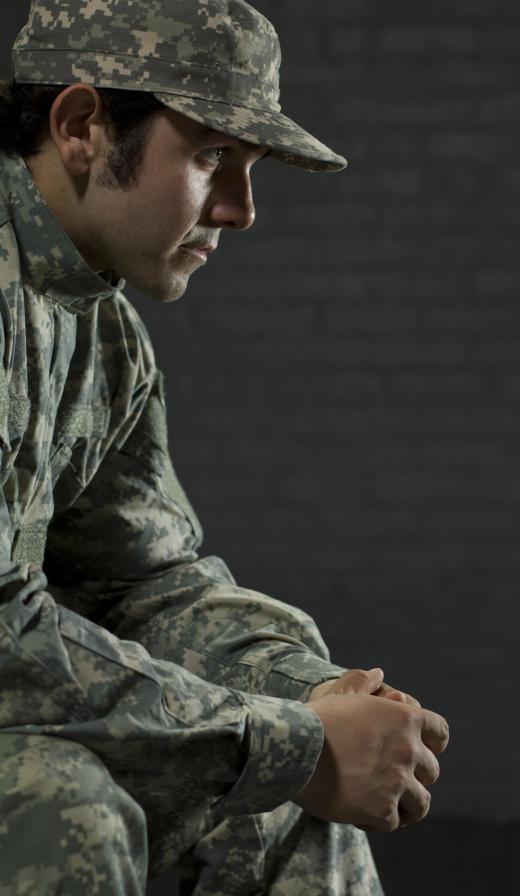 In most areas, an individual must earn a special certification to become a trauma therapist. Many professionals must also earn undergraduate degrees. While graduate degrees are not always required by employers, many aspiring therapists earn their master's degrees to qualify for more prominent positions and to keep up with a competitive job market.
To become a trauma therapist, you should get a bachelor's degree in either sociology or psychology. While in your undergraduate program, it might be a good idea to inform your academic adviser that you plan on pursuing a trauma therapist career path. This enables your adviser to assist you in choosing the best courses for training for certification and entering a master's program.
Clinical training can be very helpful for an individual who would like to become a trauma therapist. This experience is normally gained during a graduate program. It is a chance for an aspiring professional to apply theories and methods he or she learned in class to real world situations. Not only is this valuable training, but it can serve as evidence to an employer that you are prepared.
Graduate school can also be a good time to network with established professionals and make connections. Many programs bring recruiters from mental health organizations onto campus to meet promising students. Internships often can serve as entry level positions.
The job search to become a trauma therapist is much like the search for any other job. Applicants must distribute resumes and cover letters to potential employers. These documents should list educational and professional experience. Publications and awards can be listed at the bottom a resume. You may want to notify your references prior to your search, this way they have time to compose helpful letters.
Interviews are granted to applicants who have the most promising resumes. Expect to meet with members of administrative staff to discuss your methods and experience. Many graduate programs offer courses for aspiring therapists in how best to approach the job application process.


By: Lisa F. Young

Trauma therapists try to help those who have experienced major trauma in their lives.

By: Burlingham

Trauma therapists may focus on certain populations, such as returning soldiers.

By: Photographee.eu

Trauma therapists might be trained to deal with the emotional toll of being diagnosed with a severe illness.