How Do I Become a Town Manager?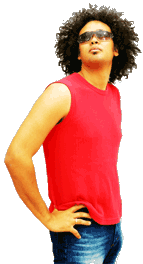 Due to the vast amount of responsibilities of this position, you will usually need extensive experience in municipal management to become a town manager. Most locations that employ this position may prefer that you have a bachelor's degree in a related field which may include political science, business management, or public administration. In order to increase your chances to become a town manager, you should consider a degree in public administration and enroll in electives in other related fields. Job descriptions will vary depending on the location of employment and you should thoroughly research the education and experience requirements of the position in the towns that you are interested in.
Once you have enrolled in an accredited degree program, you should meet with a college adviser in order to map out a course schedule that will help you become a town manager. Aside from any prerequisites needed for advanced coursework and business electives, you should enroll in several political science courses that are related to your field. Some of these courses could include introduction to policy processes, government, and statistics and data analysis. Political science coursework will prepare you for classes in your major including foundations of intergovernmental relations, public policy analysis, and administrative law. During your second year of undergraduate studies, you should begin looking for internships in the field.
Internships or part-time jobs in a municipal field will help you become a town manager because you will need to be familiar with the inner-workings of various government positions. Town management positions are often reserved for the most qualified candidate in numerous government areas and this may be a highly competitive field. You will want to get involved in as many experience opportunities as possible to become a town manager. To participate in local events, you should consult various government agencies in your jurisdiction in search of volunteer work. Some town managers earn their position by working through a system of promotions, so you may first need to gain entry-level employment upon graduation.
In addition to education, experience, and familiarity with governmental processes, you should have excellent communication skills, an outgoing personality, and the ability to work well with a team. Most candidates for town manager positions display heightened leadership skills throughout their academic and experience history. Once you have graduated, you will want to begin searching for a job in a government office in the jurisdiction of your interest.
Man with hands on his hips