How Do I Become a Tour Consultant?
A tour consultant helps individuals choose, plan, and reserve tours and trips. If you want to become a tour consultant, you will likely need at least a high school diploma. You might not need a degree for this job, but you may decide to take travel courses to better prepare for this career and to become a more attractive candidate. Gaining experience in the travel industry, even if it is primarily answering phones for a tour company, might also help. Additionally, customer service and computer experience are usually required for this job.
Tour consulting jobs generally do not require a significant amount of education. In many cases, employers are flexible with the amount of education required for the job, and many companies only require applicants to have high school diplomas. If you want to boost your chances of qualifying for the job you want, however, you can complete a travel-related diploma, certificate, or degree program.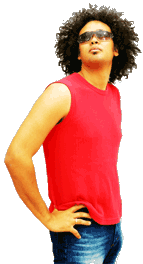 Though education requirements might be minimal, travel-related experience is often helpful when you want to become a tour consultant. For example, if you've worked for a travel agency in the past, employers may be more likely to hire you for this job. Likewise, if you have experience giving tours, working for a tour company, or preparing marketing materials for tours, you may be well-suited to this career. The amount of experience you need will likely depend on the company with which you apply, but many employers will just want to see that you are familiar with the inner workings of the tour industry.
Gaining customer service experience also may help when you want to become a tour consultant. In this job, you will likely spend a significant amount of time providing information to clients and answering questions. You may also have the responsibility of handling client concerns and providing swift resolution for problems that arise. If you have a background in customer service, you will likely have the communication and interpersonal skills you need to perform these tasks, and a prospective employer may feel more confident about hiring you.
Computer experience and skills can also prove important when you want to become a tour consultant. For instance, you might be required to have experience with productivity software. Often, this includes programs used to draft letters, create reports and charts, and prepare spreadsheets. You may also need experience with computerized reservation and ticketing systems. Additionally, prospective employers will likely expect you to know how to use fax and copy machines for this job.
AS FEATURED ON:
AS FEATURED ON:






Man with hands on his hips