How do I Become a TMJ Doctor?
In general, the steps you'll have to take to become a temporomandibular joint (TMJ) doctor are the same as those required to become a dentist. This typically means going to college followed by dental school. After dental school, you may continue preparation to become a TMJ doctor by completing a related residency, such as one that focuses on oral, jaw, and facial surgery. Alternatively, you may prepare by completing an orofacial treatment fellowship, which is specialty training for which you will likely receive a stipend.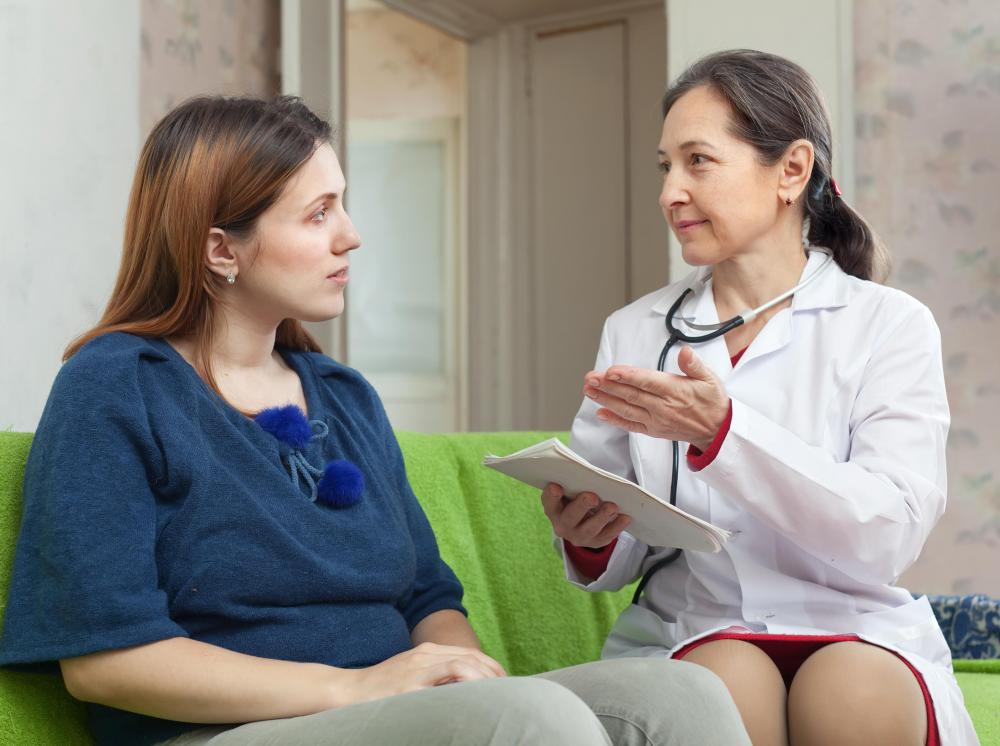 While the requirements for pursuing a career in the dental field may vary from place to place, you will likely have to complete high school or earn an equivalency diploma before attending dental school. Colleges will typically consider your grade-point average, extracurricular activities, and standardized test scores in deciding whether or not to admit you. Earning good grades and demonstrating that you are a well-rounded student by participating in hobbies and activities may help you gain admittance to the college of your choice. All of your classes will contribute to your grade point average, but science, health, and math classes may help you prepare for the rigors of college and, eventually, dental school.
You will typically have to commit about four years to your college education as you prepare to become a TMJ doctor. You may choose pre-dental as your major, but other science majors, such as biology and chemistry, may also provide good preparation for dental school. Usually, just about any major that interests you is acceptable as long as you take such pre-dental courses as biology, biochemistry, organic chemistry, inorganic chemistry, and physics. In most cases, dental schools will accept students from any major as long as they can demonstrate an ability to succeed, such as through high-grade-point averages and high scores on pre-admission testing.
You will typically spend four years in dental school as you work to earn a Doctor of Dental Surgery (DDS) or Doctor of Dental Medicine (DDM) degree in preparation to become a TMJ doctor. The first two years of dental school is usually focused on classroom and lab work while the last two years include clinical practice. Clinical practice provides you with experience diagnosing and treating patients under the watchful eyes of dental instructors. If you can find a summer internship that exposes you to orofacial treatment, it may also help you prepare for this career. Additionally, you will typically have to pass a licensing exam to gain the right to practice dentistry in your jurisdiction.
After dental school, you may complete an oral surgery residency to finish your preparation to become a TMJ doctor. Alternatively, a fellowship in orofacial treatment may help you prepare for this career. The residency may be the best choice if you plan to focus on surgical treatments; an orofacial treatment fellowship may provide better preparation for a non-surgical practice.
A person with TMJ.

A TMJ doctor specializes in orofacial issues.