How Do I Become a Terminal Manager?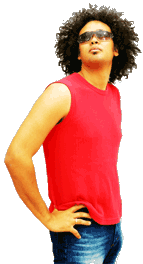 A terminal manager usually is responsible for overseeing and directing the operations of a transportation center. For example, a person might work in this position in a bus, train or truck terminal. To become a terminal manager, you likely will need a high school diploma or its equivalent, but some employers require college education for this position. No matter what the required level of education is, however, you most likely will need knowledge of business and human resource concepts and procedures, excellent communication skills and problem-solving ability. In addition, you likely will need leadership skills, prior experience working in a similar terminal and computer skills.
High school education usually is the minimum required for a career as a terminal manager, but some employers prefer candidates who have earned college degrees as well. In such a case, earning a bachelor's degree in business or transportation and logistics might be particularly helpful. You also might land this job after earning a degree in a human resources or personnel-related major. Some jobs might require a degree in a field such as engineering instead. These degrees are sometimes required when you want to become a terminal manager for a railway company.
The job of a terminal manager requires attention to numerous business, operations and personnel-related details, so gaining experience and building skills in these areas might be helpful. You can accomplish this by working for a few years in the type of terminal that you want to manage, which will help you learn how the business operates. If you can land a job as an assistant to a terminal manager or take on another position of leadership, this can further prepare you for this job. Work experience in other business settings, customer service jobs and even sales positions might also help you prepare for the tasks that you will perform.
Working as a vehicle operator or even a package handler might also provide experience that you can use to become a terminal manager. For example, if you want to work as a truck terminal manager, you might start out loading trucks and then move on to driving before you progress to a position of leadership in the terminal. This type of experience might help you better understand the employees that you will eventually lead as well as the many tasks involved in ensuring that terminal operations proceed smoothly.
You also might benefit from developing your computer skills if you want to become a terminal manager. Many of the tasks performed in a terminal require computer use. Additionally, experience with databases, spreadsheets and word-processing programs might be necessary.
Man with hands on his hips