How Do I Become a Technical Services Engineer?
Technical services engineers are people who help companies to develop effective products and provide support to customers who have specific issues or questions regarding the functioning of the goods. A person who plans to become a technical services engineer needs to complete four years of training beyond high school. You also can complete two years of graduate school to make yourself more employable in this field.
An individual who seeks to become a technical services engineer needs to complete a four-year bachelor's degree in engineering. To get into this type of training program, you must submit an official list of your completed high school classes as well as provide your most recent standardized test results. The college of your choice will require you to also complete its enrollment form and submit a copy of your high school diploma or the equivalent certification.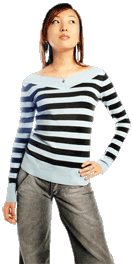 Science courses prepare you to enter this complex field. You need to take classes on engineering modeling, which cover how to use computer-aided design software to create illustrations of items to be made and then produce prototypes of these goods. Mastering this concept is necessary if you wish to become a technical services engineer because you will have to review structural designs for soon-to-be products and provide technical expertise to clients and manufacturing staff to solve problems and develop new purposes for goods. Courses in chemistry and thermodynamics additionally will teach you the analytical and problem-solving skills required to succeed in this career area.
Completing field experience helps you to feel more comfortable with working in a real-world environment as well. You should look for companies that are willing to hire you on as an intern, thus allowing you to apply the concepts you learned in class to actual industry projects. Practicing troubleshooting malfunctions in products and adjusting them to meet particular client needs must be your goal during an internship.
A bachelor's degree gives you the basic education that you need to thrive in this field, but a master's degree provides you with more employment chances. Earning a two-year master's degree in engineering especially is helpful for someone who lacks field experience, as some companies are willing to hire a job candidate who has completed graduate school in the company's specific area of engineering even though they lack years of experience in the industry. You can choose to study a specialty area such as electronics engineering or civil engineering depending on your area of interest. Before you graduate, you should be prepared to complete an original research thesis project as well.
AS FEATURED ON:
AS FEATURED ON:






Woman with hand on her hip