How Do I Become a Structural Surveyor?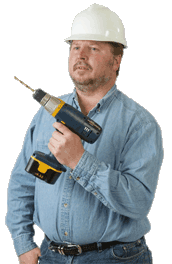 A structural surveyor is a person who examines blueprints or existing structures to ensure those structures are safe, sound, and built within laws and regulations. In some cases, the surveyor may examine energy efficiency as well, and it is likely that he or she will have recommendations to the builder that will improve the overall function or safety of a structure. In order to become a structural surveyor in most areas, you will first need to complete a high school education. Once you have graduated, you will need to enroll in a college degree program that will prepare you to become a structural surveyor.
Civil engineering degrees are perhaps the most useful bachelor's programs that will help you become a structural surveyor, though other degrees may be useful as well. Structural engineering, for example, is another useful degree, and many candidates will choose to earn an undergraduate degree in civil engineering and a graduate degree in structural engineering to get the best preparation to become a structural surveyor. If any certifications are necessary in your region to be qualified for the position, be sure to complete all coursework and submit materials to get the certifications.
Once you are completely qualified, you can begin applying for positions that will help you become a structural surveyor. This may mean starting as an apprentice or an entry-level employee who is not directly involved with structural surveying. This is an opportunity to learn the necessary skills and establish valuable connections within the industry, and you may need to work such positions for several years before you can become a structural surveyor. Whenever possible, work with current structural surveyors who can give you insight as to how to be successful in the field. If job training is offered at any point, apply to take part.
Sometimes you will be hired right out of school as a structural surveyor. This can be difficult, as the position often requires keen insight into building techniques that can often only be gained on the job, but it is certainly possible to be hired in such a capacity. Some other skills you will need in order to be successful in this position include an ability to communicate clearly, physical fitness that will allow you to be on your feet for long periods of time, basic to moderate math and science skills, and a willingness to work as part of a team of engineers or construction workers.


Man with a drill