How Do I Become a Storage Engineer?
Storage engineers are computer professionals who help businesses to manage the infrastructures that they need to aggregate company data used to help leaders to make important organization decisions and comply with appropriate reporting legislations. An individual who wants to become a storage engineer needs to complete four years of college, and take advantage of opportunities to work in an actual business setting. Procuring industry certification will make him or her more attractive to companies as well.
If you seek to become a storage engineer, you can complete a four-year bachelor's degree program in information technology or computer science. Schools require that you provide a copy of any standardized test results along with your transcript of high school classes. You must complete the universities' admission forms in addition to submitting your high school diploma or the equivalent certification.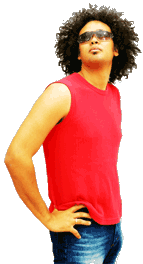 You need to take basic courses on how computer programs work to become proficient in this industry. A person who would like to become a storage engineer has to study how networks in the field provide access to databases and other devices that store information for a large group of computer users. Using computer systems to manage and deliver this data is important to help a business to meet its goals for success.
A variety of more advanced classes will introduce you to other types of technology products in this complex field. You need to practice using protocols that allow for the transfer of data over long distances, including over the Internet, by facilitating communication between computers and storage devices. Information protection and recovery along with decreasing storage needs by getting rid of redundant data also are services provided by other computer programs. Your classes must expose you to these so that you can enable your company's systems to operate optimally and address technical issues when you become a storage engineer.
Acquiring experience in this career area and earning certification is required to improve your employment chances as well. A company will allow you to help its team to participate in capacity planning, which involves determining the ideal quantity of resources necessary to satisfy information technology demands at the establishment over a long period of time. In addition, you can help an organization to make sure that it is storing the data necessary to meet certain government regulations, such as those regarding financial reporting. Certification also is available through colleges or industry associations to prove to employers your level of proficiency in this area of study.
AS FEATURED ON:
AS FEATURED ON:






Man with hands on his hips