How Do I Become a Solutions Architect?
Solutions architects are professionals who help businesses secure computer systems that meet their needs. These architects often work as consultants, helping clients to install new systems or to repair existing systems. A person who desires to become a solutions architect must have solid advanced mathematics skills and pay strong attention to detail. Solid communication skills and interpersonal skills also are a must in this field. To enter the solutions architect industry, a person needs to complete at least four years of undergraduate school and gain practical field experience; graduate school training will enhance his or her job prospects.
To become a solutions architect, you should complete a bachelor's degree in an area such as computer science or information technology. To get into this type of program, you must submit a copy of your high school diploma or the equivalent certification. Schools also want an aspiring solutions architect to turn in a copy of his or her high school transcript and complete an admissions application. If you have scores from a recently-taken standardized test, you also might be required to submit them.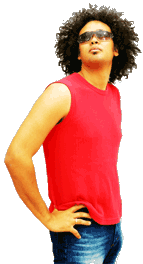 If you are interested in entering the technology systems industry, you will need to take introductory classes that prepare you for the complex field as well. For example, courses on the principles of operating systems and computer networks are essential because you will work with these often. Other important classes required to become a solutions architect include computer languages and enterprise software architecture because you will be responsible for supervising programming which uses computer languages, as well as testing new software systems that are implemented.
While studying the information technology field, you need to complete an internship and seek industry certifications. An internship gives you the hands-on experience you need to become a solutions architect. During your internship, you should practice working both independently as well as in a team setting while troubleshooting software. Mastering your understanding of industry protocols and writing documentation regarding the software with which you work also should be a focus. Systems manufacturers additionally offer opportunities to be certified in various products, which can make you more attractive to employers.
If you want to increase your chances of finding a job in the computer science industry, you should consider earning your master's degree in computer science or information systems as well. This type of program typically is two years long and teaches you about project management, systems design, and computer architecture theory, thus advancing your knowledge about how computer systems work. As part of your graduate school program, you need to be prepared to complete an original thesis research project, which is a requirement for graduation. A master's program prepares you for management roles in the solutions architect field.
AS FEATURED ON:
AS FEATURED ON:






Man with hands on his hips