How Do I Become a Software Application Developer?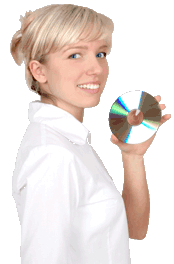 If you want to become a software application developer, then you should typically have a great deal of experience and understanding of different computer and server systems. This understanding must typically exist at a software level, which means you need to be able to program software and work with different platforms often used in developing software applications. You should consider a structured academic approach, which would likely provide you with a degree that may help you find work, though this is not always required. Professional experience working with different software platforms and programming in a business environment are often the most important requirements.
To become a software application developer, you should begin by considering the type of knowledge and education that may be required of you. There are ways in which you can learn computer programming languages and different platforms on your own. This usually involves independent study with books and various websites that often include tutorials and different projects to help you learn.
The knowledge typically necessary to become a software application developer includes understanding computer programming and various platforms used in developing software. This means you should know basic languages such as one or more variants on the "C" language, hypertext markup language (HTML), JavaScript®, and platforms such as Visual Studio®. As new platforms and languages continue to develop, however, you should be sure to learn about advances in programming options and look at what is being increasingly used within the industry.
You should also consider a college or university education. Most universities offer a program in computer science or information technology that you can use to learn what you need to know to become a software application developer. This type of education also culminates in either an associate's or bachelor's degree. While a degree is not always required, it can give you an advantage over other applicants for a job.
Once you have the technical knowledge needed to become a software application developer, then you should look for opportunities to get professional experience as a programmer. Smaller software developers, for example, may be willing to hire you with little experience, but you often need four or more years of professional experience to work at larger developers. You should also look for opportunities to develop your skills and demonstrate your abilities on a smaller scale. For example, you can create your own software application, which can then be sold through an online store or application "market."
Woman holding a disc