How Do I Become a Senior Purchasing Manager?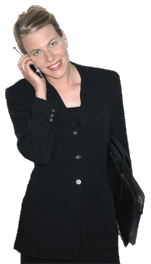 A senior purchasing manager is responsible for overseeing a team of individuals who purchase materials, goods and services on behalf of a business entity. Some companies call these individuals procurement, rather than purchasing, managers; senior managers are distinguished from junior managers by the size of the department or the budget that they are responsible for controlling. Candidates wishing to become a senior purchasing manager must have certain academic credentials and prior industry relevant experience.
Typically, procurement managers are individuals who have successfully completed high school and completed undergraduate degree programs in topics such as business administration or management. Firms operating within various different sectors of the economy employ people in these roles and someone wishing to become a senior purchasing manager may need to have completed an industry specific degree or general business related program. Therefore, an individual applying for a procurement role with an engineering firm may need to have completed an engineering degree or postgraduate degree course. Additionally, laws exist in many nations that govern contractual negotiations, disclosures and liability. As required by law, an applicant for a managerial role may have to attend a contract law training class or go through a certification process.
Individuals involved in procurement have to negotiate contracts with suppliers and manufacturers and many of these individuals hone their negotiation skills while working as salespeople. Prior to working in procurement, someone wishing to become a senior purchasing manager may have to work in the sales department before moving into acquisitions. Since, buying needs vary between companies, some employers prefer to promote from within rather than accept applications from external candidates. Someone who performs well as a purchasing clerk may be able to transition into a supervisory role before eventually becoming eligible to apply for a management position after completing a certain number of years of service.
Like many departmental controllers, purchasing managers have to ensure that the total cost of buying inventory does not exceed the department's annual budget. A candidate wishing to become a senior purchasing manager is usually required to gain some experience with handling day-to-day costs while working as the manager of supervisor of a specific work location. Senior managers are often responsible for managing a firm's operations within a geographic region that may contain multiple offices and work locations.
Aside from academic and professional credentials, a senior manager must have certain character attributes. These individuals manage people as well as money which means that anyone filling one of these roles must have strong leadership qualities and good interpersonal skills. In many instances, senior managers report directly to executives or the board of directors; good organizational and administrative skills and the ability to make clear and cohesive presentations about departmental results to senior company executives can be essential.
Businesswoman talking on a mobile phone