How do I Become a Senior IT Project Manager?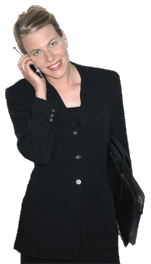 The skills required to become a senior information technology (IT) project manager include technical expertise, project management, conflict resolution, and personnel management skills. A senior IT project manager is responsible for a team of developers, computer systems, and business analysts. He or she is charged with controlling the project, keeping the team focused on the challenges at hand, and the fulfillment of the long-term project plan.
In order to become a senior IT project manager, formal post-secondary training is required. Most employers prefer candidates who have completed a university or college degree in business administration, computer science, information technology, or a related discipline. In some organizations, a Master of Business Administration (MBA) degree is a requirement in order to become a senior IT project manager.
There are a wide range of different types of IT project manager positions, but typically they can be divided into two categories: hardware and software. Every employer will require the candidate to have a high degree in technical expertise in his or her discipline in order to become a senior IT project manager. This expertise typically is obtained through a combination of academic training and work experience.
Within each field, there often are professional certificates, designations, or other programs that provide formal recognition of technical skills. The cost for these programs often is covered by the employer since the benefit of this training typically is well worth the cost. Take the time to research the industry-standard certifications that are relevant to your work, and explore the experience and education required to complete these programs.
Project management techniques, such as waterfall or product life-cycle management, can be essential in this position. As a senior project manager, you must be familiar with all the different methodologies and able to apply the correct one to the project at hand. Experience in a project management role usually is the best way to fine tune these skills so that they can be successfully applied.
All projects involve a variety of different people, and conflicts naturally will arise. The ability to manage these conflicts, minimize the damage, and work successfully with a wide range of personalities is very important. The senior project manager must have the authority and the knowledge necessary to refocus the team and complete the project as required.
Timing is an essential skill that will be fine tuned once you become a senior IT project manager. Part of any project is knowing when and how to complete a specific task. Whether working with a large or small team, this skill can increase overall efficiency and minimize lost productivity.
Businesswoman talking on a mobile phone