How Do I Become a Safety Professional?
In order to become a safety professional, you will need to take the required training courses as directed by your local government agencies. You will also typically need to work in the field for a certain period of time as well as take a mandated exam in order to become licensed as a safety professional with a particular agency. Additional training may be necessary depending on which area of public safety you want to enter.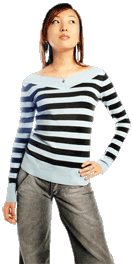 The first step you should take in order to become a safety professional is to discuss the necessary training with someone working in the agency you are interested in joining. You may want to be a part of food safety or environmental safety, or you may work for a family or child welfare agency to inspect houses or businesses for cleanliness and health hazards. Each of these career paths may require a different course of action.
Once you have a general idea of the direction you want to take and the types of courses you may need in order to become a safety professional, you should begin taking those classes. In some cases, only a short certification program may be needed. Other times, you may need to obtain between two and four years of college education. Your major will likely have to do with human services, sociology, psychology, or similar fields. Science related majors may be more appropriate if you intend to join an environmental agency or similar organization.
You may also need to do an internship or apprenticeship in order to become a safety professional in certain fields. This will give you hands-on experience in working in the job you want, and it will allow you to make connections in the industry. Having an internship may greatly increase your chances of being hired right out of school by a business you are interested in working with.
In most cases you will also need to take an exam in order to become a safety professional. Your courses should help prepare you for the test, but you will also probably need to read additional materials. Study guides are generally available so you have an idea of exactly what will be on the exam. Whether you are able to retake the test if you don't pass on the first try will depend on your location and the exact exam you are taking.