How Do I Become a Retail Analyst?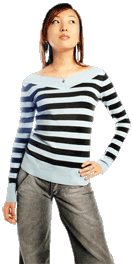 Retail analyst careers are ideal for professionals who are familiar with practices related to merchandising, supply chain distribution and information systems. A bachelor's degree, along with five or more years of transferrable work experience are typical requirements for job seekers who want to become a retail analyst. Analytical and communication skills are highly desirable in this field, in addition to direct experience with retail sales, pricing and store layout strategies. Some knowledge of database querying and programming may be mandatory.
The majority of companies that hire candidates seeking to become a retail analyst require a bachelor's degree, preferably in business administration or marketing. Larger corporations and well-known retailers often prefer their analysts possess a master's degree in business administration due to this degree's focus on developing critical thinking and analytical skills. In addition to undergraduate and graduate business degrees, certification as a retail analyst is another possible way to satisfy an employer's education requirements.
A college degree by itself is usually insufficient when seeking to become a retail analyst. Those who are interested in the position should gain experience in retail and become familiar with the various types of technologies that are used in the industry. Most of the information systems used by retailers carry out a variety of functions, including inventory management, point of sale transactions, and sales analytics. One of the major tasks that a retail analyst generally performs is analyzing a location's sales by using data tracked by the company's computerized database.
Retail sales and merchandising positions can be a good way for individuals to gain experience and exposure to some of these concepts. Department manager roles and sales representative positions for products sold to retailers can be additional ways to obtain the experience necessary to become a retail analyst. These types of professional roles acquaint workers with merchandising, store schematics and inventory management. Most duties related to inventory management in these roles are completed using computerized devices, which helps familiarize future candidates with ordering systems and sales data.
Some individuals who wish to become a retail analyst might seek out internal opportunities for promotion with current employers. Whether the job opportunity exists with a current or prospective employer, it is important to gather information about the level of experience and skill that is expected. Depending on the employer, programming language skills may be needed in order to search for and manipulate sales data. Experience with managing several projects and making recommendations to senior level management may be additional requirements.


Woman with hand on her hip