How Do I Become a Remote Coder?
To become a remote coder and work from home with a computer, you need to earn a degree in health or science. This takes between two and four years. Afterward, you should seek an internship and certification to improve your resume and improve your chances against other applicants. The job involves working by yourself, so only those with the ability to work unsupervised are suitable.
If you are eager to get into the medical industry and enjoy the challenge of working with computers, becoming a remote coder could be the ideal job for you. This is a job that allows you to work from a remote location while helping to ensure that a medical facility keeps accurate records.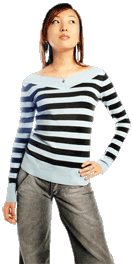 To become a remote coder, you may need a degree in health information technology or a similar subject. Associate's degrees take approximately two years, and this is often enough to satisfy the educational requirements of most employers. An Associate of Science degree may include classes in health data, healthcare coding, and similar topics. There may also be a mandatory course on ethics in medicine.
Some employers are not satisfied with a two year degree, however. In this instance, those wishing to become a remote coder may need to have a four year college degree. A health information management program can teach you advanced topics such as medical coding and may conclude with an internship where valuable work experience can be gained.
As this is such a competitive field, gaining certification is recommended if you want to become a remote coder. The process of gaining these certifications varies depends on which country you reside in. In the United States, for example, the American Health Information Management Association grants Certified Coding Associate (CCA) and Certified Coding Specialist (CCS) certifications to those who pass an examination. Those with associates and bachelor's degrees can take the Registered Health Information Technician (RHIT) or Associate (RHIA) exam, respectively. After passing any of these exams, it is necessary to complete a minimum of 20 units of continuing education every two years in order to remain certified.
If you are seeking an opportunity to become a remote coder, be aware that the job involves dealing with medical codes. In medical facilities, all procedures and diagnoses are filed under distinct codes which helps tell them apart. You need to have excellent computer skills and attention to detail as you will be required to find the correct codes and enter them into a medical facility's records with their classification systems software. As you will be working from home and will have no supervisors, it is important that you have the ability to motivate yourself.
AS FEATURED ON:
AS FEATURED ON:






Woman with hand on her hip