How Do I Become a Radiation Physicist?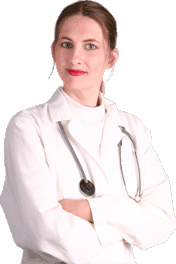 You will typically have to earn a high school diploma or general educational development (GED) diploma, a bachelor's degree, and then a graduate degree to become a radiation physicist. This usually translates into at least six years of education after high school. In some places, you will also need a license to practice in this field, which usually involves completing an application and taking a test. In addition, certification, which requires testing as well, may help to improve your chances of qualifying for the job you want as a radiation physicist.
Typically, you will need a significant amount of education to become a radiation physicist. You usually must start by earning a high school diploma or GED and then go on to college to earn a bachelor's degree in preparation for this field. You could seek a bachelor's degree in physics, applied physics, or a related major in preparation for this career. After earning a bachelor's degree, you will then have to go on to earn a graduate degree in a related major. Radiological physics is a common choice for individuals pursuing this career, though a major in medical physics or a similar major may prove acceptable as well.
Depending on the jurisdiction in which you plan to practice once you become a radiation physicist, you may also have to obtain licensing and certification to pursue this career. Each jurisdiction may have different requirements for radiation physicist licensing. Many, however, will require you to have a related degree and pass an exam, and clinical experience may be required as well. You can also seek certification, which some employers may prefer, after you become a radiation physicist. Most certification agencies will require you to have a graduate-level degree and pass an exam for certification.
It is important to note that many certification agencies will also require you to have significant experience as a radiation physicist before you can be certified. Some, for example, may allow you to take one part of the certification test without experience but then require you to gain three years of approved radiation physicist experience before you can return to take the other parts of the exam. In most cases, you will need to obtain this experience under the supervision of a certified radiation physicist.
While you can land a job with the minimal amount of education, it is important to keep in mind that this isn't always the best option. Some employers prefer applicants who have Doctor of Philosophy degrees instead. As such, earning a doctoral degree may translate into more job opportunities and the chance to earn higher pay.
Nurse