How do I Become a Public Relations Manager?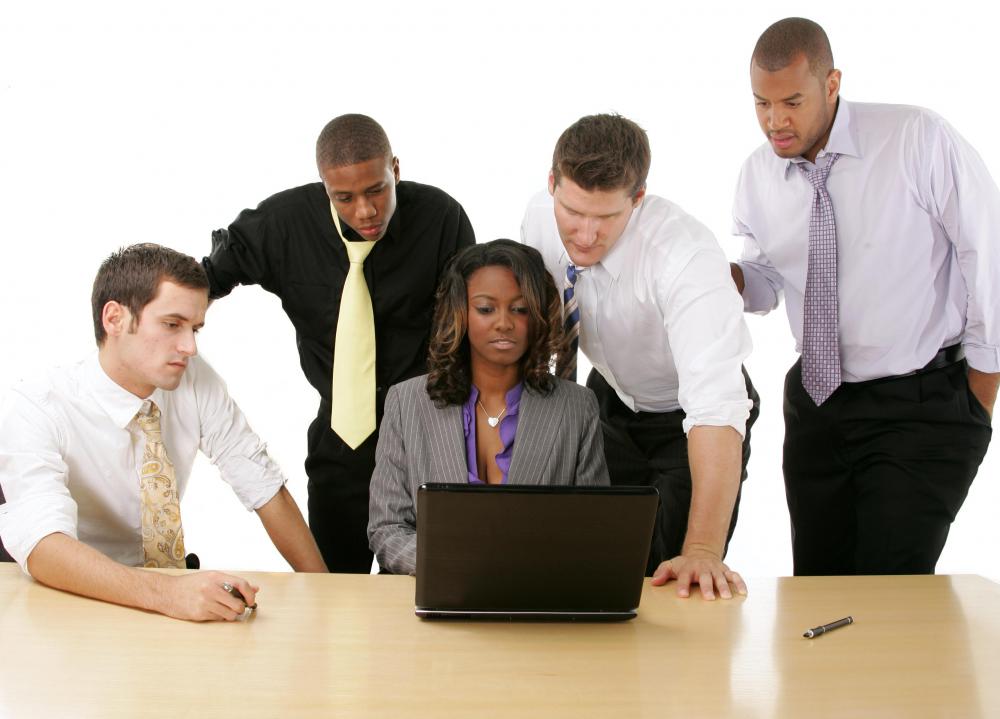 Public relations managers are responsible for promoting and managing the public images of their clients or organizations. To become a public relations manager, you first should earn at least a four-year college degree in public relations, communications, journalism or a related area. Before choosing a college program, make sure that it offers internship opportunities; working in an internship will allow you to compile writing clips, gain experience and possibly make connections for future employment. Writing skills are vital to this career, as are oral communications skills, so it is important to hone these abilities.
Another way to get a strong grounding in public relations for your future career as a public relations manager is to join student chapters of professional organizations. One example of such an organization in the United States is the Public Relations Student Society of America. This student chapter of the Public Relations Society of America (PRSA) provides career development and leadership opportunities as well as the chance to learn from experienced professionals.
It is typical to become a public relations manager by rising through the ranks of a company or other organization. Many people starting out in the field hire into organizations as public relations specialists. While you are working in the field as a public relations specialist or in a similarly titled position, you can enhance your chances of being promoted to a public relations manager position by demonstrating not only your knowledge about the specific facets of the job but also your ability to accept responsibility and work as part of a team. You might also consider pursuing a professional certification program through an organization such as PRSA, which will signify your expertise and knowledge of the field.
Overseeing projects and leading project team members will help you hone your management and leadership skills. Public relations managers, especially those in larger organizations, often oversee public relations specialists and have the ultimate responsibility for the public relations function within an organization. To help you further develop management and leadership skills, find out whether your company or other organization will allow you to attend management seminars or whether they offer any in-house management training opportunities. You also can pursue management and leadership classes on your own through local colleges.
Public relations managers often serve as consultants and advisors to organizational executives. Having the confidence and assertiveness to advise people higher up in the organizational ranks is important. Other characteristics of public relations managers include creativity, problem-solving ability and good judgment. An ability to handle a fast-paced work environment and large amounts of stress, the flexibility to respond to changing priorities and being a strong decision maker are important. Public relations managers sometimes must deal with sensitive and confidential issues, so being tactful and discreet are valuable characteristics to have if you want to become a public relations manager.
After you feel that you have the adequate experience and abilities to become a public relations manager, you can look for opportunities to move up in your own organization. If there are no opportunities available, you might have to consider changing companies in order to become a public relations manager. Networking through public relations organizations can be helpful in finding out about new opportunities.
Rising through the ranks of a company can allow an individual to become a public relations manager.

Confidence and assertiveness are important to anyone desiring to become a public relations manager.