How Do I Become a Psychiatric Travel Nurse?
In the US, a travel nurse — often called a traveler in the medical field — refers to a licensed nurse who accepts temporary work from a staffing agency that specializes in assignments located both nationally and sometimes, internationally. Most assignment opportunities are for registered nurses (RNs) as opposed to licensed practical nurses (LPNs). Agencies that specialize in travel assignments offer significant incentives and benefits to prospective nurses, including airfare to and from assignments, furnished apartments, a car, paid health insurance, malpractice coverage, signing bonuses and even a "vacation," despite usual assignments of less than a year. In most cases, nurses are required to have a minimum of two years of clinical experience. In order to become a psychiatric travel nurse, an RN first needs to have a current, valid and unrestricted nursing license and must also meet the psychiatric experience requirements of her specific agency.
An RN must often meet the most stringent of three varying degrees of qualifications to become a psychiatric travel nurse. First, she must meet the qualifications of the agency in which she enrolls for travel assignments. Next, the practice requirements of the state or country where she will work must be fully satisfied. Finally, she must meet the professional demands of her assigned facility to become a psychiatric travel nurse. Any of these three organizations may stipulate a minimum amount of nursing experience, a minimum amount of specialized experience, minimum educational requirements associated with nursing degrees and any formal certifications or credentials she may be expected to have earned.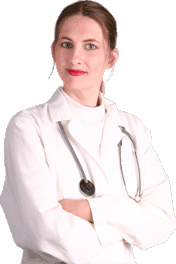 Agencies that specialize in travel nursing are particularly adept at negotiating the many requirements necessary for a nurse to become a psychiatric travel nurse. As necessary, nursing licenses, employment contracts and even passports may be arranged so that the RN is legally able to practice in her newly assigned location. If her current state does not participate in the US Nurse Licensure Compact — an agreement among some state Boards of Nursing to provide for reciprocity in licensing — arrangements will need to be made to apply to practice in the new state or territory. Nursing licenses, school transcripts and copies of CPR and other certifications will need to be forwarded by the agency to the accepting hospital.
Particularly for this specialty, a nurse needs to carefully consider her desire to become a psychiatric travel nurse. Cultural customs and mores can differ significantly across the US. Psychiatric nurses must make careful and constant evaluations of their patients' mental states and affects and ensure that their own expectations do not color their perceptions of their patients' conditions.
AS FEATURED ON:
AS FEATURED ON:






Nurse