How Do I Become a Project Controls Manager?
Project controls managers are professionals who help companies to accomplish major projects, particularly construction endeavors, by developing computer systems used to plan out these activities. These individuals must be good at multi-tasking and be able to handle strong deadline pressure. If you would like to become a project controls manager, you need to complete four years of post-secondary training and seek opportunities to gain real-world experience.
A person who wants to become a project controls manager has to complete four years of college in the area of business or engineering. This leads to a bachelor's degree, and requirements to get into this type of program include submitting your high school diploma or the equivalent certification to your desired training institution's enrollment team. The college also will ask you to provide a copy of your high school transcript and current standardized test results. Filling out the school's admissions form additionally is an important step in the process to begin studying.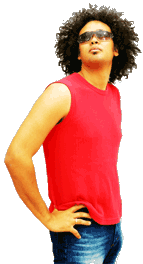 Business training classes teach you the skills that you need to effectively lead projects in this industry. Your classes should cover how to help organizations manage change as well as to develop schedules and budgets for accomplishing major endeavors. If you seek to become a project controls manager, you must know how to do this because you will be responsible for drafting procedures for new construction initiatives, addressing issues with employee performance, and even taking part in business-related negotiations.
Engineering classes provide you with the technical expertise that you need to thrive in this career area as well. You should learn how to create computer databases used to monitor how money during a project is spent. In addition, courses will address the use of software designed to help company officials to identify areas of risk as well as opportunities that enable them to achieve the organization's financial objectives. Mastering these principles will prepare you to be able to share technical information with many types of audiences such as clients and subcontractors when you become a project controls manager.
To succeed in this field, you should focus on looking for an internship and pursue certification. A practicum will make you more comfortable with making sure that projects are completed in accordance with established guidelines as well as solving problems that arise in a timely manner. Hands-on experience also is necessary to help you to become certified in this industry, which many companies prefer and thus will give you more job opportunities.
AS FEATURED ON:
AS FEATURED ON:






Man with hands on his hips