How Do I Become a Progress Developer?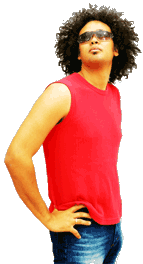 Progress developers are computer experts who create computer programs and make sure that they work appropriately to help organizations to perform their daily activities. These individuals should be strong problem-solvers and possess solid communication skills for working with people at various levels of their organizations. If you want to become a progress developer, you need to complete four years of college, obtain hands-on experience, and pursue certification in this industry.
An individual who seeks to become a progress developer should complete a bachelor's degree program in computer science, which typically takes four years. Getting into this type of training program involves filling out your school's enrollment form and providing your high school diploma or the equivalent certification. The institution additionally will demand to see an official list of all of your high school courses and corresponding grades along with your standardized exam scores.
A variety of computer courses give you the basic information that you need to thrive in this industry. You should learn about various types of technology operating systems in addition to mastering different computer languages. This is important if you plan to become a progress developer because you will be responsible for putting together computer applications that enable a business to achieve certain service goals while meeting company standards for how a computer system should operate. Courses also will teach you how to identify problems with technology infrastructures, come up with ways to enhance them, and test your software when you become a progress developer.
One of the best ways for you to understand principles in this field is to use your classroom training in a real-world environment. You should contact your educational institution's career services department to get the names of companies in your area that work with interns. During an internship, you need to volunteer to take part in software design review meetings, record information about programming codes used, and practice troubleshooting technology issues. If you are successful at grasping the concepts in this complex industry, your supervisors might be willing to hire you or recommend you to another potential employer as you aim to become a progress developer.
Although completing college training is an important requirement to find jobs in this career area, an individual additionally should seek related voluntary credentials. Certification comes from the makers of software products and usually involves passing an examination. Companies prefer job candidates who are certified, as they can prove their knowledge of industry products as well as their commitment to keeping up with field developments via continuing education.
Man with hands on his hips