How Do I Become a Production Operator?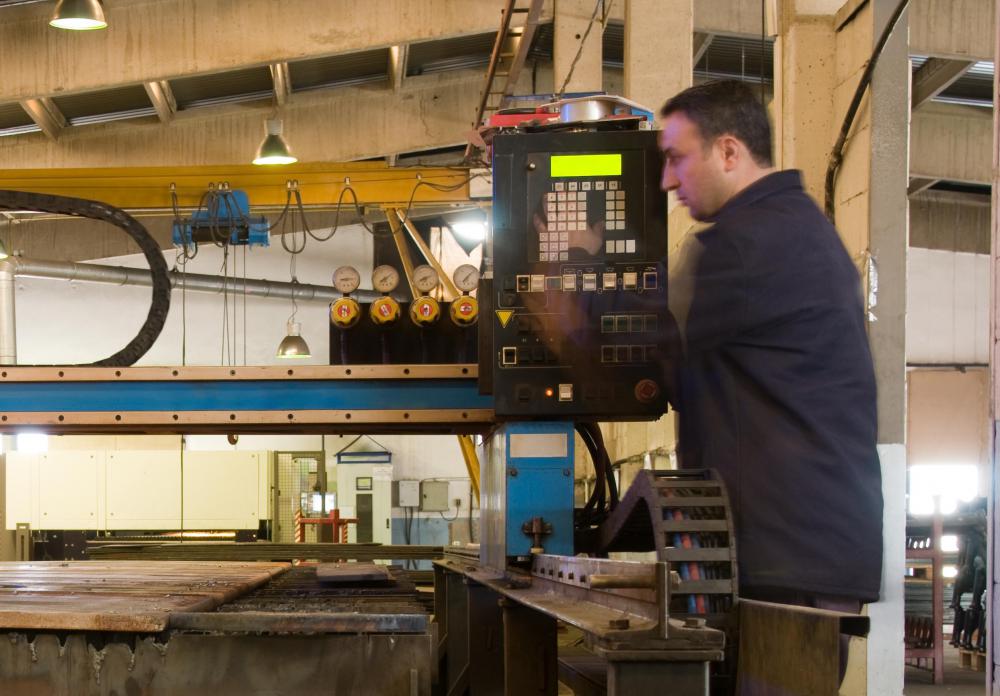 The specific requirements to become a production operator depend upon the job, as specific training in certain areas is sometimes required. For example, a production operator might need to be able to operate a forklift or computer software, but this changes depending on the job description. In addition, the minimum education of a high school diploma is needed for most positions. Organizations often prefer to hire individuals who have a bachelor's degree, and this can help you move to a supervisory or managerial position more quickly.
Obtaining a bachelor's degree can help you achieve your goal to become a production operator, but you do not necessarily need one to get hired at an entry-level position. A high school diploma, however, is generally required for the job. If you choose to go to college for an associate's or bachelor's degree, courses in production or business management can be helpful to you in your career.
Experience is an important part of the job requirements to become a production operator, so you should attempt to get hired working at a production facility in some capacity. If you work hard, are responsible, and communicate well with the people you work with, it will be possible to gain good references for the position of production operator. This is helpful when you are trying to move up within an organization, or if you are applying for new positions with different companies.
Some jobs require that you have skills with certain machinery or equipment to become a production operator. If this is the case at the job you are interested in, you will need to obtain training before applying to the job, which you can sometimes do through online programs, community or technical colleges, or in an apprenticeship program. In other instances, an organization will provide on-the-job training that will enable you to learn the necessary skills needed to perform the job functions.
Once you have finished your education and gotten some experience in production, you can begin to apply for positions to become a production operator. All manufacturing facilities and production companies have available positions for production operators, so it is simply a matter of applying for these positions. You will need an updated copy of your resume and a list of references from previous employers if you are invited to interview. Once you are hired, you can begin hands-on training to learn how to do the specific job that you were hired for.
By: uwimages

Production operators may need to know how to operate and maintain CNC equipment.