How Do I Become a Platform Manager?
Platform managers are computer experts who create standards for the direction of companies' platforms — or computer systems — and develop strategies that enable these technologies to help the organizations to accomplish their long-term goals. These professionals need to have strong analytical and listening skills. A person who wishes to become a platform manager should finish four years of post-secondary training and pursue real-world experiences to hone his or her abilities in this industry.
If you would like to become a platform manager, you need to complete a four-year bachelor's degree in the area of management information systems. Schools require that you provide them with a copy of your high school diploma or the equivalent certification as well as submit a copy of your high school course transcript. You might have to turn in your scores from recently completed standardized tests in addition to filling out the institution's enrollment forms by the established deadlines.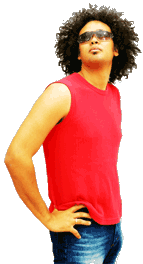 A computer systems training program introduces you to the foundational knowledge that you need to succeed in this field. For instance, you must study how to use computer programming languages and physically design database systems for storing information. These courses prepare you to become a platform manager, as you will be responsible for managing the infrastructure of computer systems that run application programs. You should study how to analyze the requirements of a company's information system and make sure that it is appropriate for helping the organization to achieve its objectives.
Classes on project management teach you how to lead technology-related endeavors while paying attention to schedule, cost, and staffing needs as well. This is valuable if you seek to become a platform manager because you often have to report to business executives regarding the scope of your projects and are held accountable for the progress of your work during meetings with company teams. You have to learn how to plan initiatives that meet the quality standards and low-risk expectations of your business' decision-makers.
Hands-on experience will give you the chance to understand how the principles that you learned in the classroom apply to a literal business situation. You can contact your school's career services team to find out which companies in your area are open to supervising an intern. During your internship, you need to practice creating training materials for new computer systems and testing these technologies after they are launched at your company. Learning how to work both independently and as part of a team also will help you to become a platform manager.
AS FEATURED ON:
AS FEATURED ON:






Man with hands on his hips