How Do I Become a Platform Architect?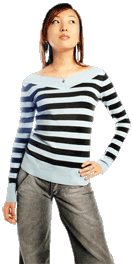 Platform architects are individuals who design and evaluate information technology infrastructures at companies. These professionals must enjoy working with computers, be self-directed, and enjoy solving problems through analysis. A person who would like to become a platform architect needs to complete four years of college in addition to gaining hands-on industry experience in the real-world setting. In addition, he or she should consider earning certifications to expand his or her employment opportunities in this field.
If you wish to become a platform architect, you need to complete a bachelor's degree in computer science or information technology, which typically takes four years. To be admitted into this type of program, you have to fill out your chosen school's enrollment application and provide the institution with a copy of your high school diploma or the equivalent certification. In addition, you must turn in your recent standardized test results along with your high school transcript.
A wide range of technology courses will get you ready to enter this complex field. You need to take classes on the architecture of computer hardware and operating systems because a person who seeks to become a platform architect has to develop plans to improve the structure of his or her company's computer systems and keep them operating correctly. Courses also cover web systems, which you are responsible for overseeing when you become a platform architect as well.
Even if your college training program does not require that you complete an internship, you should acquire practical experience. You can ask your college's career department to connect you with companies that regularly work with interns. During your training experience, you need to practice working both individually and with a team to come up with business technology solutions that will help your organization to operate efficiently. The internship will give you the chance to also hone your verbal and written communication skills by developing and giving presentations to company officials regarding your computer system plans.
Gaining industry experience prepares you to pursue certification in this career area. Vendors of software products offer opportunities to become certified in their products, which involves passing examinations on implementing various technology processes. After earning credentials in this field, you need to complete continuing education requirements to keep these designations up-to-date and to stay current on developments in this constantly evolving industry. Certification proves to potential employers that you have a solid understanding of this complex career area when you become a platform architect.
Woman with hand on her hip