How do I Become a Personal Development Coach?
Those who enjoy working with others and serving as mentors may find rewarding careers by training to become personal development coaches. This form of life counseling is more open-ended than traditional therapy, and often requires less extensive training than becoming a certified therapist or psychologist. There are many different ways to become a personal development coach, from formal training to self-made learning regimes.
Trying to become a personal development coach may seem confusing at first, since there are many options for classes and training courses. Some private organizations offer specific training programs that offer certifications, but it is important to note that very few governments have any regulating standard for this industry. Unless a coach also possesses a legal license to practice medicine or psychiatry, he or she may not give prescription drugs or provide psychological or medical diagnoses to patients.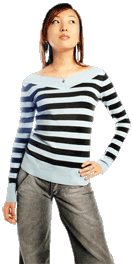 Though taking classes from an established coaching institution may be an excellent way to become a personal development coach, it is far from the only way. The lack of regulatory requirements means that anyone can declare him or herself a life coach and open a business to offer coaching. A person may rely on life experience, business or personal success, or even celebrity to serve as his or her credentials to teach others. Some may gather most of their knowledge from books, seminars, and lectures by other coaches.
Since development coaching is usually a small business endeavor, it is important to have business management skills as well as coaching abilities. In most regions, a person will need to apply for a business license in order to become a personal development coach. Knowing how to advertise a business, draw clients, create fair pricing schemes, set up a home or commercial office, and handle basic accounting practices can help make a business successful and efficient. If a personal development coach can't show clients he or she is capable of running a business, they may not be willing to trust that the coach can help with their life problems.
There are some important considerations in the decision to become a personal development coach that should be carefully examined before making a final choice. It may be important to have a clear idea of personal strengths in order to know what can be offered to clients. Another important consideration may be whether a training coach can stay financially afloat while dedicating time and money to training and learning about the profession.
AS FEATURED ON:
AS FEATURED ON:






Woman with hand on her hip