How Do I Become a Patent Agent?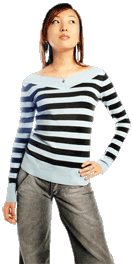 The requirements you'll face when you want to become a patent agent may depend on the country in which you live. In some places, you will have to become an attorney in order to work with patents, and you'll take on the title of patent attorney rather than agent. In places in which a person can become a patent agent without a law degree, however, you will usually need a degree in a science- or technology-related field, or meet requirements for alternative ways to qualify for this title. If your application is accepted, you will then have to pass a patent exam, which covers patent laws and processes. Additionally, you will typically need citizenship or legal resident status as well as a background free of felony convictions to earn this title.
A college degree is usually required when you want to become a patent agent. In most cases, this career requires at least a bachelor's degree, but the type of degree may depend on the country in which you are seeking a patent. You can learn which degrees are acceptable by contacting the patent agency in your country for details. Often, the degree types that are considered acceptable are those in a technological field, such as computer science, engineering, textile technology, or electronics technology. You could also seek certain science degrees, such as those in biology or chemistry, in preparation for this field.
If you already have a bachelor's degree, but it is in a subject that is not listed as acceptable at your patent office, this may not necessarily prevent you from becoming an agent. Often, patent organizations have hiring guidelines for candidates with other types of degrees. In fact, the patent agencies in some countries may allow you to become a patent agent based on alternative types of education and training. Some may even accept life experiences in lieu of the normally accepted degrees.
It is important to note that if you do not have the preferred type of degree but you want to become a patent agent, you may need to allow more time to complete the application process. This is due to the fact that patent agents in some countries will process the applications that meet basic requirements first and then get to the other applications as they can. Often, each of these alternative applications is considered on an individual basis and a person or group of people has to evaluate the training or experience you list as a substitute for a degree. This can make the process take a bit longer.
Once your application has been reviewed and accepted, you will typically have to pass an examination to become a patent agent. To prepare for this exam, you will typically have to learn patent laws and gain in-depth knowledge of the patenting process, including how patents are drafted. In addition to passing this test, you may also have to prove that you are a legal resident or citizen of the country in which you are applying and are free of felony convictions.


Woman with hand on her hip