How Do I Become a Panel Technician?
Training to become a panel technician can include formal classes at a technical school as well as work experience in body shops. With sufficient experience, it may be possible to apply for a certification. Panel technicians work on vehicles damaged in accidents and other events to repair or replace components of the bodywork. Their work requires both technical and aesthetic skills to fix vehicles safely and create seamless repair jobs that will not be visible. Fully qualified technicians may want to keep up their skills through workshops and trade publications.
Trade and technical schools may offer bodywork programs, which can include coursework to become a panel technician. In school, students mix classroom work to understand fundamental principles with lab activities where they work with equipment and vehicles. They can learn to perform a variety of repairs under supervision. As they become more skilled, they may take on complex projects and work more independently.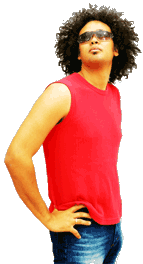 It is also possible to work directly in an auto repair shop to get practical skills as an apprentice. Through this route, someone who wants to become a panel technician would assist an experienced workers and develop skills. Some workplaces might pay for workshop training to provide formal skills after technicians have several years of experience. Certifications through workshops and testing programs can also be beneficial for employers, as they may be able to advertise the use of licensed and certified technicians.
Once someone has become a panel technician, it may be advisable to apply for a professional certification. Certifying bodies will usually conduct examinations for assistants after approximately two years of work experience, and master panel technicians after five years. Applicants may need to complete a short knowledge test and a practical demonstration. The demonstration allows the panel technician to showcase skills like welding, bonding surfaces, managing electrical wiring, and so forth. It may be necessary to periodically renew the certification with continuing education or additional testing.
People considering careers in this field may want to look at job listings to determine the type of training and qualifications that employers prefer. In some regions, a trade school certificate may be necessary to become a panel technician, while in others, shops may accept apprentices. Employees may also be expected to stay on track for certification once they start work, in which case they would need to apply for it after the requisite number of years in training.
AS FEATURED ON:
AS FEATURED ON:






Man with hands on his hips