How do I Become a Nuclear Medicine Technologist?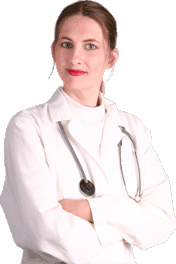 A nuclear medicine technologist administers radiopharmaceuticals, or radioactive drugs, to patients, then uses diagnostic imaging machines to aid physicians in diagnosing conditions relating to disease. Educational programs range from one to four years and lead to a certificate, associate's degree, or bachelor's degree. Programs are offered at hospitals, community colleges, and four year universities.
An increasing number of employers and state licensing boards require a nuclear medicine technologist to hold a license or certification, so individual state requirements must be checked, depending on the location of employment. Most one year certificate programs are found in hospitals, and these are for health professionals who already have an associate's degree. Many radiologic technologists and medical sonographers will later decide to specialize in nuclear medicine and then enter one year programs at a hospital or medical facility.
Those without medical training can still enter the field, but they will have to enter a nuclear medicine technologist program at a community college or four year university and earn an associate's or bachelor's degree. Classes required include the physical sciences, biology, courses specific to radiopharmaceuticals and diagnostic imaging techniques, and classes covering radiation safety and use in the medical field. The accrediting agency who oversees the programs is the Joint Review Committee on Education Programs in Nuclear Medicine Technology.
Certification and education requirements vary by state, so again, an aspiring nuclear medicine technologist should check requirements in the state in which they desire to work. Certification is granted by the American Registry of Radiologic Technologists (ARRT) and by the Nuclear Medicine Technology Certification Board (NMTCB). The most common route to certification is completion of an education program approved by either of the certifying agencies, but some complete general degrees in the health sciences, then later obtain experience in nuclear medicine and are then allowed to sit for the comprehensive exam required by each agency.
Those who will do well in the field are able to work independently, as there is little supervision, and it is also important to have excellent communication skills as much of the work involves interaction with patients. Advancement opportunities include supervisor positions, specialization, and continued education that leads to instructor positions. All nuclear medicine technologist's must be lifelong learners however, because it is field with continuing improvements in technologies that must be closely followed to ensure the most accurate diagnoses. Procedures change and it is a career thus suited to the ever curious and detail oriented.


Nurse