How do I Become a Naturopath?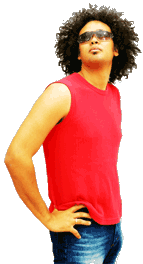 Becoming a naturopath involves following an educational path similar to that for becoming a traditional, or allopathic, medical doctor. The first step in the educational process to become a naturopath is to obtain an undergraduate degree with a strong science background. Next, a naturopath studies for four years at an accredited naturopathic medical college. Upon graduation from medical school, a naturopath typically must pass a licensing exam and might need to obtain a license from a government agency if it is required in that geographical area. After graduating from naturopathic medical school, naturopaths can also complete an optional one- to two-year residency.
Enrollment requirements to become a naturopath vary from one naturopathic medical college to another. Undergraduate biology and general and organic chemistry courses usually are required. Math and psychology courses along with additional science courses also might be mandated. Anyone wanting to become a naturopath should investigate the prerequisites for the schools they're considering to ensure that their undergraduate curriculum plans meet those prerequisites.
While medical doctors study how to treat the symptoms of disease, naturopaths learn how to treat the causes of disease. Naturopathic medicine is based on a belief in the body's natural ability to heal itself. It is a holistic system that looks at a patient's physical, social, emotional and spiritual aspects to determine a course of treatment.
Courses taken during the first two years in naturopathic medical college include anatomy, biochemistry, human pathology and physiology, histology, immunology and pharmacology. This curriculum is similar to that studied by allopathic physicians in traditional medical schools. The last two years of training to become a naturopath involve subjects such as botanical medicine, homeopathy, laboratory and clinical diagnosis, minor surgery, naturopathic physical medicine and nutrition.
Hands-on experience with patients is also required to become a naturopath. Naturopathic medical students, like allopathic medical students, get at least two years of clinical experience as interns. During this clinical training, they are supervised by licensed professionals in their chosen field as they see patients and learn to diagnose and treat disease according to naturopathic principles.
Although completion of a residency is not required to become a naturopath, these one- to two-year periods of study provide additional supervised clinical training. Residencies allow trainees to see private patients as well as to observe other naturopathic physicians in practice. Some programs even allow residents to supervise naturopathic medical students.
Not all regions regulate naturopaths or require them to be licensed. In these locales, it's possible to become a naturopath with various levels of education. Online training programs to become a naturopath exist, for example, but these program have several drawbacks. They don't provide clinical training opportunities with patients, and their graduates might not be eligible to take certain licensing exams or obtain licensure. Without licensure, they can't be considered primary care physicians like licensed naturopaths are.
Man with hands on his hips