How Do I Become a Milling Machine Operator? (with pictures)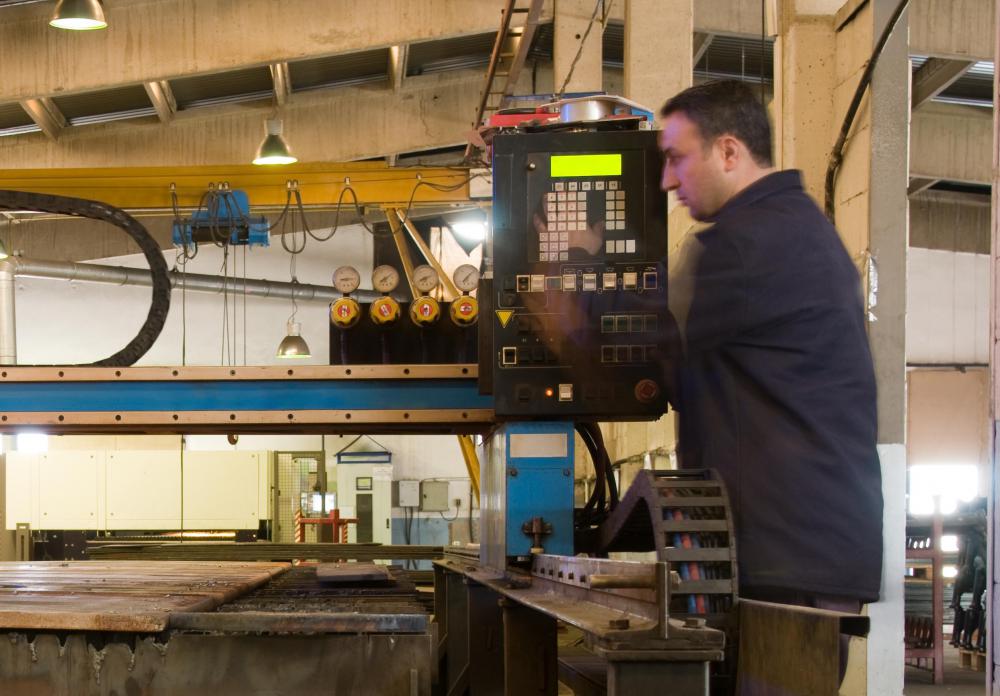 Milling machines are used to manipulate and alter solid materials to create usable parts for a wide variety of applications. You can become a milling machine operator who controls the various cutting motions of these machines and even programs computers to operate the machines for repetitive jobs. If you want to become a milling machine operator, it is a good idea to research various job openings and descriptions so you can get an understanding of what employers are looking for in a potential employee. While not always the case, you may need to have at least a high school education or equivalent qualification, and you may need to meet an age requirement.
You will also need to have basic math and communications skills if you want to become a milling machine operator. Many modern milling machines are computer numeric controlled (CNC), so having some computer experience is also very beneficial. Many of the skills you will need in order to become a milling machine operator can be learned on the job, however, so you should expect to go through a lengthy apprenticeship or training period. You can apply directly for such apprenticeships, or you can apply for a lower level position and work your way up to a milling machine operator position.
Once you become a milling machine operator, you will often be required to do heavy lifting and spend the majority of your shift on your feet, so it helps to maintain good overall health before you get hired and as you work. Some companies may even require you to pass a physical examination, though this is not always the case. You will probably be required to earn certain licenses or certifications that are relevant to your industry or the region in which you work, and safety training is almost always required of you before you can work in any manufacturing setting.
If you intend to seek higher-level positions after you become a milling machine operator, you will need to undergo further training. You can, for example, learn how to become a machine maintenance mechanic who can diagnose and repair various machines, or you can take computer-aided drafting (CAD) classes that will teach you how to design parts to be machined and how to work the interface between the computer and the machine itself. You should expect to spend several years on this education if you intend to move up to higher paying positions with more responsibility.
Many modern milling machines are controlled through computer numerics, meaning computer programming coursework is important.

Some milling machine operators need hands-on experience with computer-aided drafting software.