How Do I Become a Mill Operator?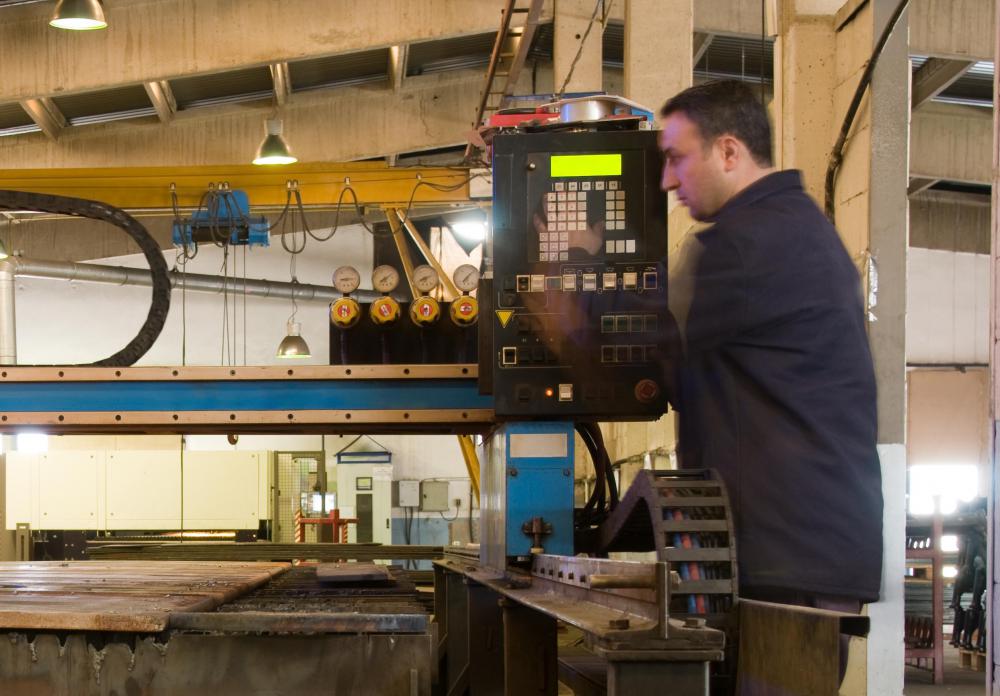 If you are good at working with your hands and don't mind physical labor, you may want to consider a career path that will help you become a mill operator. First and foremost, you will need to do some research into the various types of mill operations so that you can choose which industry you want to work in once you become a mill operator. Be ready to take on some job training or an apprenticeship, and also to take part in some classroom training. You will probably need to earn a high school diploma or equivalent qualification in order to get a job in this field.
Develop your math and communications skills as much as possible if you want to become a mill operator, as you are likely to use math skills regularly and communicate with other operators and managers constantly. After you graduate from high school, it is a good idea to enroll at a vocational school where you can learn the skills necessary to become a mill operator. You will likely learn how to use computer numeric control (CNC) machines, as well as other manually operated machines you are likely to encounter on a job site. You may also learn about various industry-specific materials and techniques.
After you complete a post-secondary training program, you will need to apply for an apprenticeship with a milling company. During this apprenticeship, you will work with a more experienced mill operator who will teach you the skills necessary to become an independent mill operator. This apprenticeship can vary in duration from a year to up to five years, depending on the complexity of the job and your ability to learn quickly and efficiently. During this time, you will also likely need to earn various certifications that will qualify you to become a mill operator. Research which certifications are required in your area ahead of time so you can be prepared for the examinations.
Once you become a mill operator full-time, you will need to periodically renew your certifications, and you may be required to take part in continuing education to ensure you are up to date on current milling techniques and machinery. If you want to make yourself more marketable as a job candidate, you may want to consider expanding your skills by learning how to maintain and repair various types of milling machinery; this is a great way to get jobs, but remember that this can require additional training that can be quite extensive.
By: uwimages

Mill operators may need to know how to operate and maintain CNC equipment.