How Do I Become a Mental Health Coordinator?
In most cases, at least an associate's degree is required to become a mental health coordinator, though a bachelor's degree will significantly improve your job options. Your degree will need to be in psychology or a psychology based field, depending on your interests. Some of the primary duties of this position include working closely with mental health professionals. Responsibilities can include scheduling, patient screening, and monitoring patient progress. Due to this in-depth interaction with mental health providers and clients, a degree in psychology can be very beneficial when you choose to become a mental health coordinator.
Most students major in a general psychology field and enroll in courses such as abnormal psychology, human sexuality, and developmental psychology in preparation for this career. You might want to apply for part-time employment in the mental health field to begin familiarizing yourself with the inner-workings of the behavioral health industry. Your early experience opportunities can be excellent steps toward your career as you become a mental health coordinator.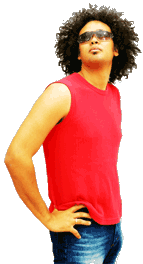 In addition, this experience can provide you with first-hand knowledge of the various counseling techniques used in patient assessment and interviewing processes. There are also several administrative duties that you will need to be acquainted with as you enter this field. Most companies will expect you to use various software programs and have a working knowledge of insurance processing and eligibility programs. These are some the duties that are enhanced by training programs or internships.
Due to the managerial nature of this position, you may also be required to mentor other employees and train them to provide adequate assistance to mental health professionals. Your position in this field is based on your overall proficiency to maintain a professional and organized office and interact with patients. The importance of these duties are the primary reason that most companies require that you have previous experience in a similar position, which they may require one to five years of related experience.
There are usually strict health-related requirements to become a mental health coordinator including being drug-free, free of communicable diseases, and the ability to sit or stand for long periods of time. Most companies will run a criminal background check and require that you have a clean criminal history. Several places you may want to apply are hospitals, counseling centers, rehabilitation centers, and private mental health facilities.
AS FEATURED ON:
AS FEATURED ON:






Man with hands on his hips