How Do I Become a Mental Health Aide?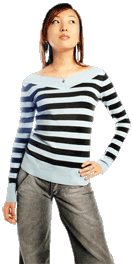 You can become a mental health aide by having a high school diploma and receiving on the job training, taking some college or professional classes that impart skills, or training as a technician or a nurse's aide and then making the jump to mental health care. These are only some of the diverse paths that may lead to this career. Ordinarily, aides in mental health also require a certain amount of physical strength because they may assist clients with personal care and could occasionally need to perform measures to subdue a patient.
Many individuals have no more training to become a mental health aide than a high school diploma. While in high school, students might occasionally take psychology, but this usually doesn't translate to adequate experience. Volunteer work in mental hospitals or a variety of residential and convalescent home facilities may help bolster the high schooler's resume. When a person is then hired as an aide, he receives training on the job by shadowing more experienced aides. Not all employers will hire untrained workers.
Another method to become a mental health aide is to take college or professional classes that provide more training. Many community colleges have inexpensive classes of this type or they may even have two-year associate degrees. Though professional colleges may also offer training or certification in this field, they tend to be costly. It's not clear that this investment is worthwhile because the median pay for mental health aides isn't very high. Paying off college loans might be prohibitive for someone in this profession.
An alternative to classes or on-the-job training to become a mental health aide is to enter the field as another type of health assistant. Nurse's aides, for example, may decide they are most passionate about mental health issues and switch professions. Employers often welcome assistants that make this change because they are already trained in many aspects of the job.
The person who wants to become a mental health aide needs to consider his physical and emotional preparedness for this type of work. Patients can act in erratic ways that occasionally include lashing out physically. Aides usually receive training on how to handle this, but sometimes people get hurt. Jobs in this field can also require lifting and assisting patients with poor mobility, and they may include cleaning, changing beds, and serving meals.


Woman with hand on her hip