How Do I Become a Medical Information Officer?
Medical information officers are people who manage healthcare information at facilities and make data available by using and maintaining information system databases. They can work at establishments such as medical practices or even pharmaceutical companies. These individuals have to be detail-oriented and organized in addition to being computer-savvy and strong in communicating. A person who plans to become a medical information officer needs to complete four years of college as well as an internship to get practical industry experience.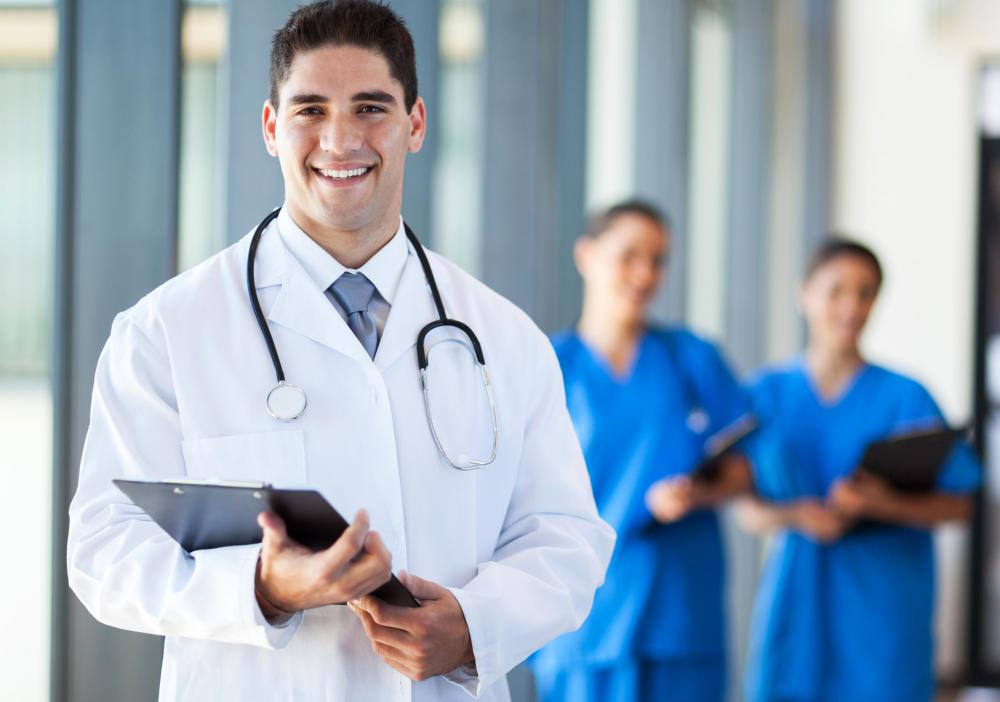 If you would like to become a medical information officer, you should complete a four-year bachelor's degree in life science or health information technology. To get into this type of degree program, you must submit your high school diploma or the equivalent certification along with your high school transcript. In addition, you need to turn in a completed enrollment form as well as your most recent standardized test scores to the school of your choice.
During a training program in this field, you must study a wide range of science and math concepts. For instance, courses cover biology, physics, and chemistry. Knowing this information is important if you seek to become a medical information officer because physicians use biology and chemistry principles in their work, and you must understand how to communicate with them and interpret industry data. Classes also teach advanced math such as calculus, which further teaches you the type of problem-solving skills that you need to succeed.
You additionally should consider taking courses in health information technology to excel in this industry. Your classes will teach you human anatomy and physiology along with coding systems, which will help you to understand why various patients require different treatments for their health issues as indicated by industry codes. Learning about healthcare statistics and data along with medical terminology enables you to work with computer systems that store and organize patients' or clinical subjects' healthcare information. Company officials use this data to make business-related and marketing decisions, so you must master this skill if you aim to become a medical information officer.
Completing an internship gives you the chance to get firsthand career experience. As an intern, you should practice maintaining entries in your company's medical database and making sure that the organization's software remains in working order. In addition, in order to become a medical information officer, you need to become accustomed to responding to healthcare data-related inquiries from business leaders, internal organization individuals and members of the external community.