How Do I Become a Medical Device Sales Representative?
A medical device sales representative is responsible for marketing and selling devices that can be used during various types of treatment, diagnosis or surgery. Anyone wishing to become a medical device sales representative must have prior sales experience and many employers prefer to hire people who have completed college degrees to fill these roles. Additionally, sales of equipment are heavily regulated in many areas which means that individuals involved in healthcare related sales may have to be certified or licensed.
Anyone wishing to become a medical device sales representative must successfully graduate from high school and enroll in a business administration or management undergraduate degree program. Someone with responsibility for sales within a large geographic area may need to have also completed an advanced degree program in one of these topics. Additionally, while all sales people need to have some knowledge of contract laws, negotiation styles and marketing techniques, those who sell certain products may need to also have an academic background in either the science or medical field. Therefore, some employers prefer to hire individuals who have degrees in medicine or related topics.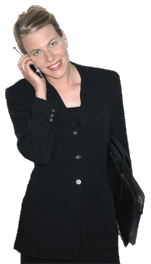 In an effort to ensure that sales people do not make false or misleading statements, laws in some countries require those who sell complex medical equipment to be licensed. During the licensing process, someone wishing to become a medical device sales representative may have to attend a series of classes during which artificial heart valves, dialysis machines and other types of devices are examined in detail. Attendees learn about the function of such devices and disclosure laws requiring sales people to explain the risks involved in using these products to clients. Typically, the certification process culminates in a written examination during which the candidate's knowledge of these devices and the local regulations is put to the test.
Aside from academic credentials and licenses, someone wishing to become a medical device sales representative must gain some sales experience. People employed in these roles often spend the majority of their time on the road meeting with physicians, hospital administrators and medical firm procurement managers. Consequently, employers tend to hire individuals who have prior business-to-business sales experience as opposed to retail store based work experience.
People who are involved in the medical sales industry often receive some or all of their pay in the form of commission. Therefore, employers tend to hire individuals who are goal driven and self-motivated. Second language skills may prove useful in some markets and most of the people employed in these roles must have valid drivers licenses.
AS FEATURED ON:
AS FEATURED ON:






Businesswoman talking on a mobile phone