How Do I Become a Medical Aesthetician?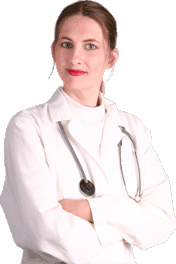 A medical aesthetician is a person who helps a client to improve the status of his or her facial skin. He or she provides advice regarding makeup choices, studies people's facial conditions, and uses chemicals to fix skin issues. An individual who aims to become a medical aesthetician must be ready to complete one year to two years of training beyond high school. In addition, gaining field experience through an internship exposes him or her to the requirements of a job in this field and makes him or her more attractive to hiring managers. Like all aestheticians, a medical aesthetician usually has to have an aesthetician or cosmetology license, depending on the laws in his or her region.
If you wish to become a medical aesthetician, you should complete a one-year certificate program or two-year associate degree program in this area of study. Your chosen school will require you to turn in a copy of your high school diploma or the equivalent certification along with your standardized exam results. Filling out the college's enrollment application and submitting your high school transcript is also a necessary part of the admissions process.
Health-related courses teach you the skills required to claim a job in this field. You need to learn the structure of skin and hair as well as how to properly apply color to hair and give customers facial treatments. Other coursework addresses the proper way to control the spread of infection in the healthcare setting as well as how nutrition can affect the state of the skin and other parts of the body. Mastering these areas allows you to assume customer service responsibilities when you become a medical aesthetician.
Even if your community college or vocational school training program does not require that you complete an internship, doing so increases your job prospects in this industry. The school's career services office might be able to direct you to local businesses that are willing to work with you. As an intern who is learning how to become a medical aesthetician, your aim should be to effectively apply makeup and even complete advanced chemical peel procedures, the use of chemicals to make skin smoother and remove blemishes.
Earning an aesthetician or cosmetology license is an important part of preparing to start a career in this vocational area. Most regions actually require that a person who wants to become a medical aesthetician complete a written examination as well as a practical or oral test. You then have to complete continuing education requirements to maintain your license and keep your knowledge of the field up-to-date.


Nurse