How do I Become a Marriage Therapist?
There are several paths to become a marriage therapist, which include earning a degree that will allow a person to practice therapy. People allowed to practice therapy include licensed professional counselors (LPCs), marriage and family therapists (MFTs), licensed clinical social workers (LCSWs), psychologists and psychiatrists. A religious counselor might become a marriage therapist and may possess a variety of degrees or professional credentials.
Most people who want to become a marriage therapist usually have to at least obtain a master's degree. Psychologists will need a doctorate, and psychiatrists require an M.D. In the early stages of earning a chosen degree, focus may not be exclusively on counseling couples or families. Instead, people learn the theories that underpin the studies they engage in, and broad-based theory about how to counsel a variety of individuals and groups.
Exactly what is learned depends on the program to become a marriage therapist. Many master's in social work programs are focused on the specifics of social work theory and practice, but some programs may have a counseling focus where people take electives in group therapies like family systems therapy. Marriage and family therapy and licensed professional counseling programs may engage more with the issue of giving traditional therapy, and could have some elective classes for those interested primarily in working with couples. Psychology programs might have these electives too.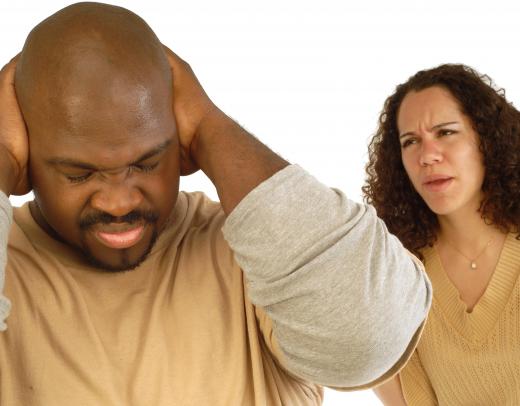 The program may be the least important part to become a marriage therapist. In virtually all counseling degrees, people must complete thousands of hours of supervised practice after getting their degree in order to obtain a license. Even if there are few electives on marriage therapy in a specific program, it doesn't make one degree a worse choice than another. Instead, when people are completing the supervised practice element of their work, they can learn by doing, and they can also take a number of continuing education seminars, classes or the like that increase their knowledge of how to perform marriage and couple therapy.
Once licensed, people could have a couple of years, at least, of strong marriage therapy experience and education. This helps with the next step: building a practice that principally focuses on marriage therapy. Not all therapists can afford to counsel only couples when they begin work after receiving a license, but if this is billed as specialty, they may more attract couples than other clients. To increase the likelihood of bringing in new clients, counselors might think of offering some low-cost marriage therapy groups, and having websites that emphasize couple therapy as a strength. Ultimately, people build a strong practice as they are successful; being effective is more likely to result in referrals.
Marriage therapy is an evolving field, and people need to stay up on their research. Continuing education requirements help professionals learn and offer more to their clients. Undergoing marriage therapy, for those married, is also recommended. There is nothing like an inside view of the dynamics in couple therapy from a couples perspective to create a better understanding of a client's needs.
AS FEATURED ON:
AS FEATURED ON:






By: Creativa

Marriage therapists help couples realize their problems.

By: Junial Enterprises

Marriage therapists help couples to communicate through issues more effectively.