How Do I Become a Litigation Secretary?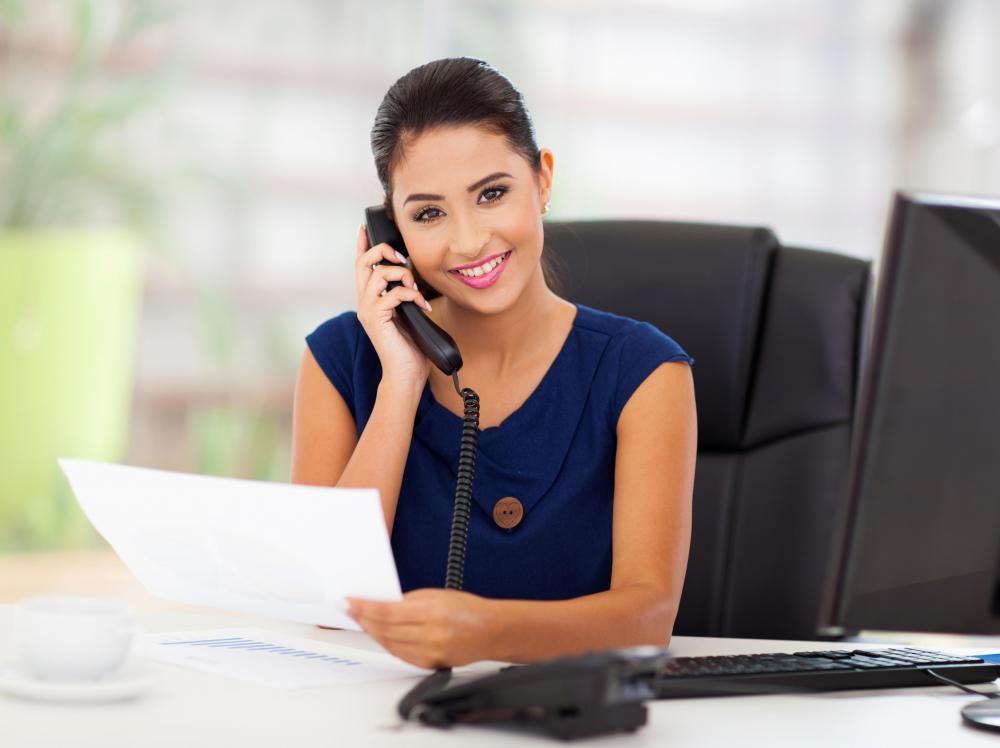 If you want to become a litigation secretary, most law firms require an associate's degree as a legal assistant and certification showing competence in the field. Certification to become a litigation secretary commonly requires passing exams on legal knowledge and writing skills. A bachelor's degree in paralegal studies is necessary to become a litigation secretary in some law offices and government jobs.
Formal education prepares someone who wants to become a litigation secretary in various fields of legal work, including criminal, civil, and constitutional law. These courses also typically cover family law, real estate law, bankruptcy law, and administrative law. After attending school, a paralegal might gain experience in a law office to allow him or her to become a litigation secretary through promotion.
These secretaries handle volumes of documents necessary to try lawsuits in court. They must be able to organize information and ensure legal documents are formatted according to court rules. Litigation secretaries might transcribe documents and file them at the courthouse. They usually keep track of court dates and client meetings for an attorney. Correspondence with clients represents another duty handled by these secretaries.
Good oral and written communication skills are necessary, as well as typing proficiency. Heavy computer use is required, with special software used to track cases and conduct research. These secretaries must be familiar with legal terminology and rules of discovery. They commonly understand court rules for different types of cases and in various jurisdictions.
Litigation secretaries might work for lawyers practicing alone or in law firms with many attorneys. They provide administrative support and legal research to one or more lawyers, a public prosecutor's office, or a legal aid society. This job requires communication among colleagues, with judges, court personnel, and clients.
Meeting deadlines defines a crucial task of a litigation secretary. Failure to file court documents on time could result in a dismissed case and lost income to the attorney. A litigation secretary must understand how a case winds through the legal system and be able to organize multiple cases at once.
Professionalism with clients and flexibility are other common traits sought in a litigation secretary. He or she might be asked to work overtime and on weekends when preparing a case for court. The secretary usually manages documents efficiently to make them readily available for the lawyer as he or she prepares for litigation. Heavy telephone work and research via a law library represent other important duties.
Litigation secretaries may be responsible for scheduling trial hearings.