How Do I Become a Lens Grinder?
The optics industry will usually have plenty of job openings for lens grinders, who mark and cut lens blanks for prescription eyeglasses. The requirements you will need to meet in order to become a lens grinder can vary by region, though in most cases, you will need no more education than a high school diploma and some on the job training. In other instances, you may need to earn a professional certificate that certifies you to become a lens grinder. It is best to research the requirements for specific jobs in your area before applying for open positions.
You will need to develop basic math skills, communication skills, and an eye for detail if you want to become a lens grinder. Usually a high school education is sufficient to give you the skills necessary to succeed in this field, though more and more companies are requiring a combination of certification and job training to prepare you to become a lens grinder. A good way to find programs that certify you in lens grinding is to visit a local community or technical college, or to visit an optics center at which eyeglasses are made. If possible, job shadow a current lens grinder to find out if it is the right career choice for you.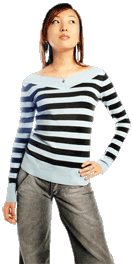 If you choose not to enroll in a course that will prepare you to become a lens grinder, you may be able to learn the skills you will need by taking an entry-level position at an optics center. While you work, you may be able to observe current lens grinders so you can learn how to use all the machinery associated with the job, as well as how to mark lens blanks properly for cutting and grinding. An eye for detail is crucial in this job, so you will need to develop your skills over time. If job training becomes available, take advantage of it and learn as much as possible so you will strengthen your chances of being promoted.
If you have decided to attend a training course, you will be in better shape to be accepted for a position. It is always a wise idea to write a resume that lists you education and experience, even if you do not have much experience to list. This shows potential employers that you are serious about the work and motivated to get hired; it also shows that you are organized and thorough, two characteristics all employers look for in a lens grinder.
AS FEATURED ON:
AS FEATURED ON:






Woman with hand on her hip