How Do I Become a Landscape Technician?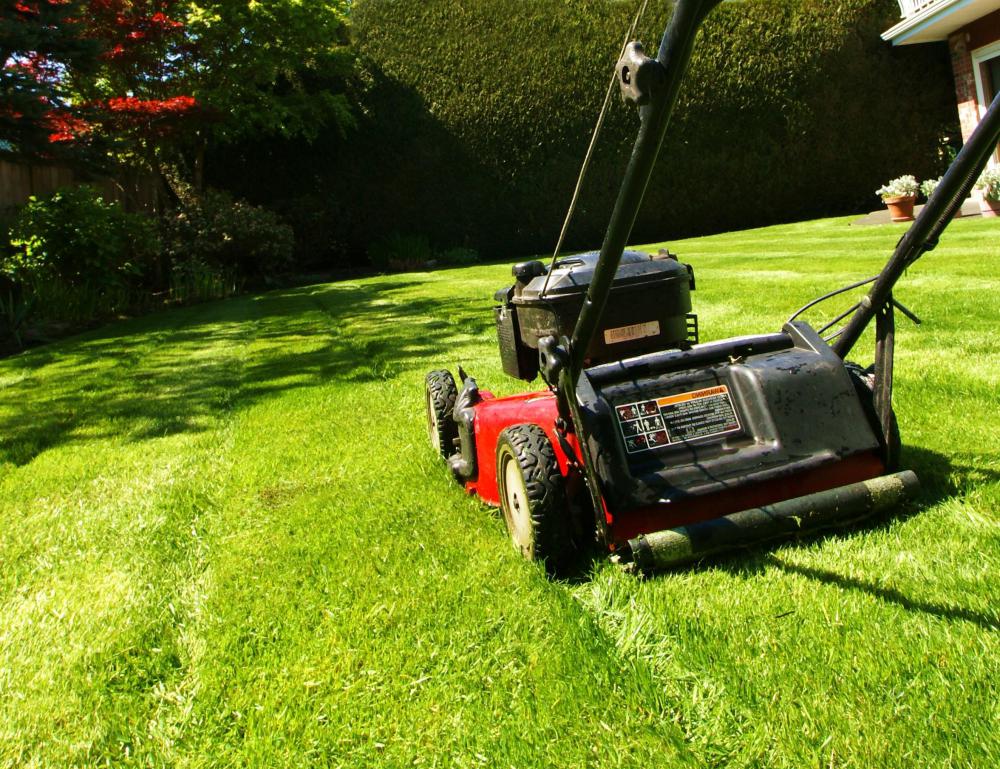 Landscape technicians perform a wide variety of duties, including the installation and maintenance of grass, plants, and irrigation systems. In order to become a landscape technician, you will probably need a combination of classroom and on-the-job training. A regional license or professional certification may also be required for this profession. Typical duties for this occupation include mowing, pruning, and planting various kinds of vegetation, as well as installing irrigation equipment, walkways, and retaining walls.
Although a college education is usually not required to become a landscape technician, many employers prefer candidates with an associate's degree or training certificate. Technicians working at a golf course or public park may be required to possess a bachelor's degree in landscape technology or horticulture. Many community colleges and trade schools offer two-year training programs in basic landscaping. These programs typically include instruction in activities such as landscape design, plant science, and soil science, as well as irrigation design and installation. Additional courses in pesticide and fertilizer application or plant propagation and tree care may also be offered.
In addition to formal classroom instruction, you will also need a certain amount of on-the-job training to become a landscape technician. These professionals must be able to operate an array of specialized equipment, such as mowers, trimmers, and pruners. This hands-on training may also include expert training in the use of various masonry, wood, and stone cutting tools. Instruction in pesticide and fertilizer application procedures will probably be given during this training period as well. On-the-job training can be acquired by participating in an apprenticeship, summer job, or school-sponsored internship.
A professional certification or regional license may also be needed before you can become a landscape technician. Many regions require professional licensing for technicians who work with pesticide or other hazardous chemicals. Once licensed, continuing education courses are usually needed for periodic license renewal. Some employers may also want you to become professionally certified in this field. These certifications are typically offered by regional organizations and specific requirements can be found at the library or online.
After you have become a landscape technician, the majority of your time will be spent performing various installation or maintenance tasks. Typical installation activities include laying grass sod, planting shrubbery, and spreading gravel, as well as installing paving stones and building retaining walls. General maintenance duties usually include mowing, trimming, and pruning along with fertilizing and weed-control. You may also be assigned special tasks such as installing irrigation systems or applying pesticides. Some landscape technicians are also responsible for installing outdoor water features such a fountains, ponds, or waterfalls.
By: Horticulture

Landscape technicians typically mow lawns.

By: perfectmatch

Landscape technicians may receive specialized training in pesticide application and tree care.