How Do I Become a Healthcare Interpreter?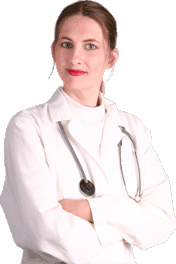 If you are interested in using your fluency in two or more languages to help individuals who face language barriers while receiving medical care, you might want to become a healthcare interpreter. In the US, the exact route to becoming a healthcare interpreter varies from one state to another. To become a healthcare interpreter, therefore, you should begin by investigating the laws for the location where you want to work. As a general rule, however, you must be able to demonstrate your fluency in the language you wish to interpret, and must also have a firm grasp on the principles of interpretation and basic medical terminology. You may also need to complete a training course and pass a certification exam.
The most fundamental skill you need to become a healthcare interpreter is the ability to understand and speak two or more languages. In the US, healthcare interpreters generally must be fluent in English as well as at least one additional language, such as Spanish. While your ability to communicate in a second language need not be the result of a formal education program, some states require prospective interpreters to demonstrate their language proficiency via a written test, an oral exam, or both.
Depending on the laws of the state or region in which you wish to work, you may be required to complete a training course before you can become a healthcare interpreter. Such courses, available through a number of community colleges and independent institutions, will usually familiarize you with the often-complex terminology used in connection with medical conditions and treatments. They generally will also educate you about the principles of medical ethics as well as issues like bedside manner. Even if your state or region does not require formal training, completion of one of these programs can provide a useful "crash course" in the fundamentals of medical interpretation and may add distinction to your resume.
In some areas, you may also need to earn certification to become a healthcare interpreter. Obtaining this certification may be a matter of passing an examination offered by your state or an independent medical interpreter organization. In other cases, evidence of your bilingual proficiency as well as your completion of an interpreter training course may be all that is needed for certification. As with interpreter training, even if your region or state does not explicitly require formal certification, securing this qualification from an independent interpreter organization may strengthen your chances of getting a job in the field.


Nurse