How Do I Become a Forest Engineer?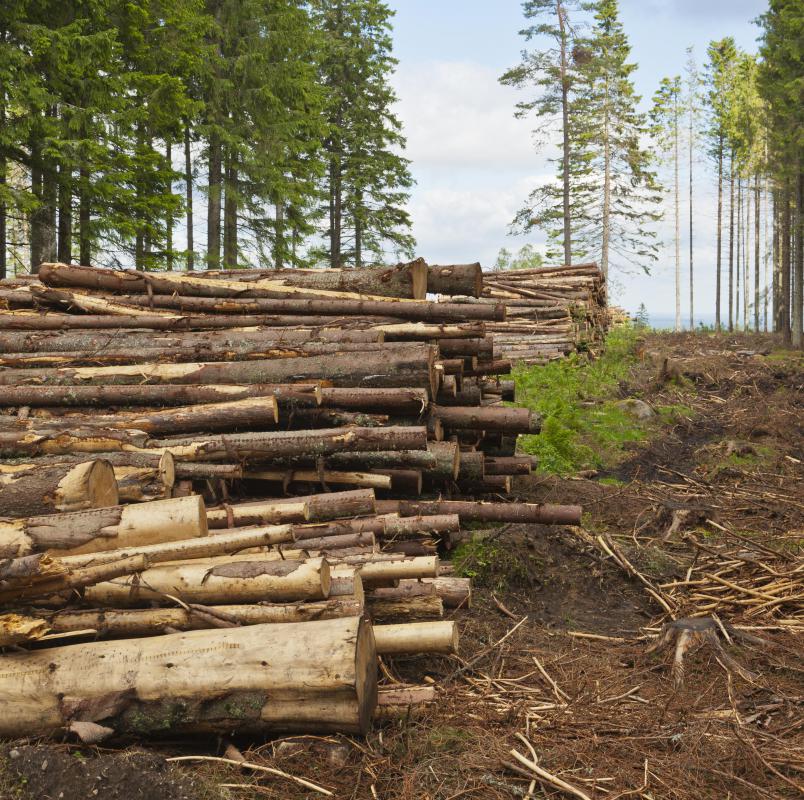 Forest engineers are professionals who use math and scientific principles to develop devices used to gather wood from forests. These types of individuals additionally develop plans to put roads or other structures such as railroad systems or bridges through forests without harming the water, soil, and other natural resources in the forest areas. A person who seeks to become a forest engineer should complete four years of post-secondary training and gain practical experience in the field using various forestry concepts. Strong problem-solving skills are necessary in the forest engineering industry.
Completion of a four-year bachelor's degree is required for you to become a forest engineer. To get into this type of college or university program, schools want you to provide a copy of your high school diploma or the equivalent certification. Submitting your high school transcript, standardized test scores, and a completed admissions application also are necessary as part of the enrollment process.
An engineering training program that concentrates on the area of forestry provides you with courses that explain how to use science to address environmental matters. For instance, you will take classes on forest ecology, which deals with how various organisms interact in a forest's biological community. You then also must study waste management and environmental designs, which will help you when designing processes to generate forest products efficiently.
While studying forestry engineering, you need to be prepared to take advanced courses, including how to perform ecological research along with cost analysis when helping companies harvest timber. Management and communication courses additionally are critical for someone who wants to become a forest engineer. He or she must be able to share information acquired through forest inspections as well as manage projects such as the design of roads slated to go through forest areas.
Hands-on experience is a valuable part of working on forestry solutions as well. If you want to become a forest engineer, you need to complete an internship to get real-world experience with preserving forests' natural resources while also helping companies to choose sites to gather and transport wood effectively. You can even help companies to design the equipment used to harvest trees. Internships are available at logging companies, forest management companies, and even oil or mining companies. Governments and consulting companies additionally provide internship opportunities if you want to become a forest engineer.
By: Lars Johansson

Forest engineers often work for logging companies.

By: deberarr

In order for anyone to become a forest engineer, a four-year bachelor's degree is required.