How do I Become a Forensic Biologist?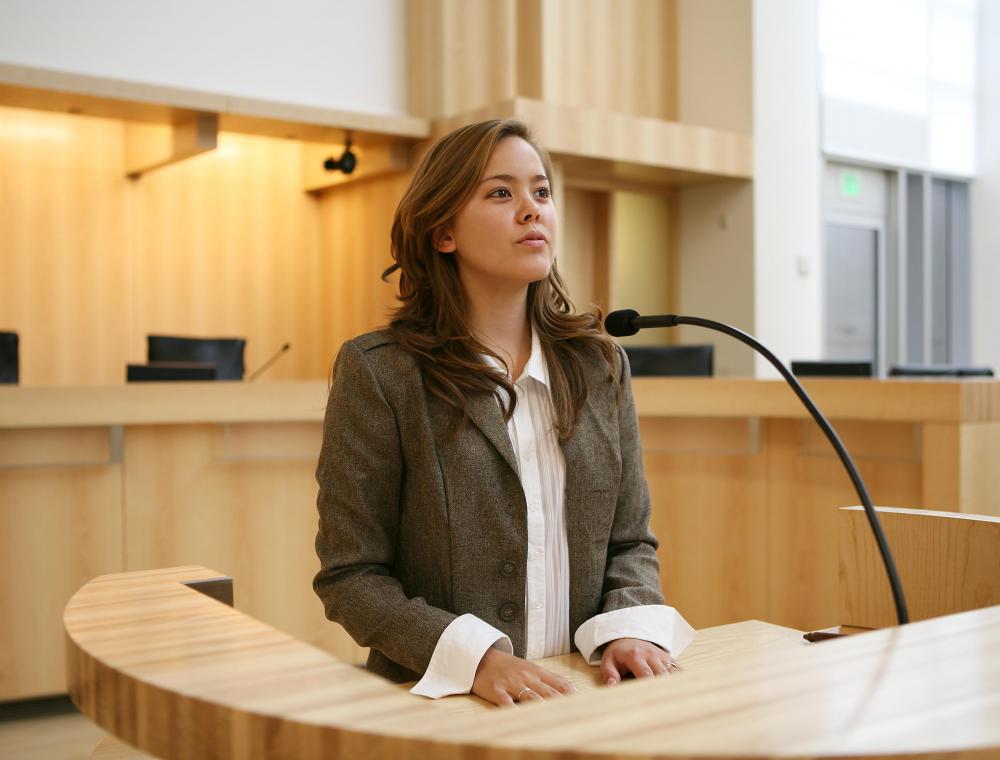 A person who wants to become a forensic biologist — a scientist who applies biology skills to investigating legal cases and testifying in court about biology-related matters — has a number of potential options. All of these options require attending college or university to get training in biology and forensics, and usually require some work as an intern or trainee in a forensic lab to acquire real-world skills. With training, forensic biologists can also apply themselves to specific areas of interest, like forensic entomology and forensic botany.
People in high school who know they are interested in this career should stock up on math and science courses, including advanced placement courses that may allow that student to test out of low-level college courses. If a local junior college has an arrangement to accept high school students, it may be possible to take care of some prerequisites that way. It is also important to apply to colleges or universities with forensic science programs, preferably well-known programs in order to access better job opportunities.
Someone who intends to become a forensic biologist can pursue a bachelor's degree in forensic science with a focus in biology. This will provide people with forensics and biology training, including basic lab skills. Many forensic labs hire people with undergraduate degrees and it is possible to develop a forensic career with such a degree. Someone who has become a forensic biologist with an undergraduate degree can also pursue continuing education courses to get more training and keep up to speed with the latest developments in the forensic sciences.
Pursuing graduate study will open up more opportunities to someone who plans to become a forensic biologist. With an undergraduate degree in biology, people can apply into forensic science master's programs. These programs provide more extensive training, opportunities to work in forensic research, and internship possibilities in forensic labs to get real world experience while in school. A person with a master's degree can usually get a higher salary and will be a more credible witness on the stand, a concern for forensic scientists who will be testifying about their investigations in court.
It is also possible to go all the way to a doctorate degree when pursuing a career in forensic biology. Someone who wants to become a forensic biologist who heads a lab, conducts research in the field, or commands high fees for testimony should plan on an advanced degree. In addition, regular publishing credits are very important for people acting as expert witnesses, to show that they are continuing their professional development and conducting research to improve the field.
By: Stephen Coburn

Experts in forensics, including forensic biologists, may be required to testify in court.

By: LukaTDB

An advanced degree in forensics or biology may allow forensic biologists to receive a higher salary.

By: Leah-Anne Thompson

Forensic scientists must examine evidence with analytical minds that are free of bias.

By: Andres Rodriguez

Internships in forensic labs provide real-world experience.