How Do I Become a Forecast Analyst?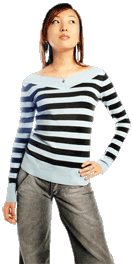 The requirements for forecast analyst positions may vary from employer to employer. In general, however, most employers will require you to have a bachelor's or a master's degree in a finance- or accounting-related major. Bachelor's degrees may be the minimum accepted for some positions, but you will likely have an easier time landing a job if you have a master's degree instead. In addition to a degree, there are also some skills that will likely improve your chances of landing this job, including calculation and analytical abilities, as well as computer software skills. Additionally, leadership skills will likely prove important when you want to become a forecast analyst.
Typically, you will need a college education to become a forecast analyst. As such, your first step toward this career is earning a high school diploma or passing a General Educational Development® (GED®) exam. Most colleges and universities make a diploma or a GED® a requirement for admission. Once you've earned such a credential, you will typically have to enroll in a four-year college or university program in a major related to finance, economics, accounting, business management, or mathematics. At minimum, you will need to earn a bachelor's degree in one of these majors, but some employers prefer to hire individuals with master's degrees instead.
In addition to a college education, there are certain skills you will likely need if you want to become a forecast analyst. Among them are calculation and analytical skills, as well as budgeting and financial projection abilities. In most cases, you will also need to be skilled in managing data and have computer experience, particularly with computer programs that are used in finance. For instance, you will likely need to know how to use database and spreadsheet programs for this job as well as how to work with computer graphics. If you do not have much experience with such software, the ability to learn quickly may prove critical instead.
Among the other skills you will typically need to become a forecast analyst are communication and leadership skills. To land this job and succeed in it, you will generally need good verbal and written communication skills as well as the ability to get along well with others. You will need good organization skills and the ability to pay attention to detail as well. Experience in a leadership position, such as a team leader or a mid-level manager, also may be helpful in landing this job.
Woman with hand on her hip