How do I Become a Food Process Engineer?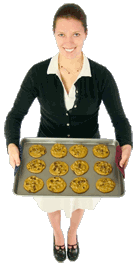 A food process engineer typically has the job of developing new products for the food industry. An individual with this title also works to design and develop equipment that is used in packaging and food handling. Likewise, a food process engineer may also help to supervise the creation and installation of food industry processes. To become a food process engineer, you'll likely have to complete high school or obtain a similar credential and then go on to college. Once enrolled, you may work toward a degree in food process engineering or chemical engineering in preparation for this career.
Preparation for a career as a food process engineer typically begins with high school. You may earn a general educational development (GED) credential, however, and still gain admission to college. While you're in high school, there are certain classes you may take to build a foundation of knowledge that may prove helpful as you pursue higher education. Chemistry, biology, and advanced math classes may help you prepare for college and a career in this field. While it is not required, you may benefit from learning the basics of computer programming as well.
After high school or once you've earned an equivalent credential, you typically need to attend college and earn a four-year degree in an engineering major. If you can find a school that offers a food process engineering major, it may be the best option for preparing for this career. You may, however, also become a food process engineer with a degree in chemical engineering or another engineering major. In fact, some employers may hire food process engineers who have biochemistry or pharmaceutical degrees as well.
Though the courses you will take in preparation to become a food process engineer will depend on the school you choose and your major, there are some courses you'll probably need to take no matter what your major. For example, you will likely need to take advanced courses in biology, chemistry, and physics. You may also need to take courses in engineering science, calculus, and design as you work to become a food process engineer.
After college, you may look for a job in the classified section of your newspaper or by searching online job boards. You may also find it advantageous to contact food industry companies to inquire about available positions. Additionally, trade groups may prove to be sources of job information.
Woman baking cookies