How Do I Become a Food and Beverage Director?
A food and beverage director is a professional who manages his or her organization's efforts to serve quality food and drink items to customers and develops plans for menus and marketing activities. This type of professional has to be extremely organized and possess solid interpersonal communication skills. An individual who seeks to become a food and beverage director should complete four years of post-secondary education, acquire internship experience, and consider earning an advanced degree to potentially improve the outcome of his or her job search.
If you wish to become a food and beverage director, you must complete a bachelor's degree in a field such as food management or hospitality management, which typically takes four years. Getting into an undergraduate degree program of this type involves submitting a completed college admission form and high school transcript. Your future training institution will ask that you send in your standardized test scores and high school diploma or the equivalent certification as part of the enrollment process as well.
Management courses that pertain to the food industry teach you how to effectively lead in this career area. Professors elaborate on how to create menus as well as address government regulations that apply to the hospitality industry as you train to become a food and beverage director. You must learn how to create standards for the generation of high-quality food at your company. In addition, your curriculum covers human resource management, as a person in this field assumes the responsibility of hiring and training new workers.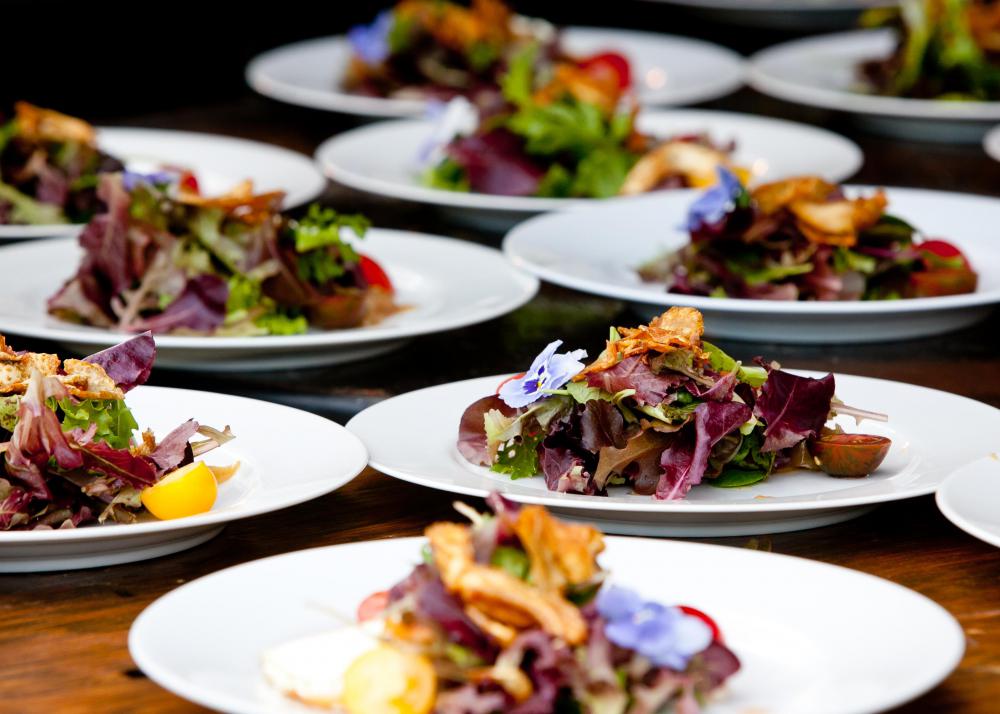 Even if your school does not make completing an internship mandatory, doing this better prepares you to accept a supervisory role in this vocational area. Sites that offer training opportunities typically include hotels. Your on-the-job tasks will involve addressing guest complaints and helping to manage budgets for food and drink inventory. Engaging in marketing activities is also important to help your organization to promote the products that it offers in restaurants or via catering services.
Although attaining a four-year degree is usually sufficient to direct activities in this industry, earning a master's degree can result in more job offers and a higher level of compensation. To be admitted into an advanced degree program, you need to turn in your bachelor's degree program transcript and pass a graduate school entrance exam as well as fill out an enrollment application. This type of program covers finance and food management in more detail and gives you the chance to complete a research project before you graduate and become a food and beverage director.
Food and beverage directors take courses to learn all aspects of managing a commercial kitchen.

A food and beverage director decides what kinds of drinks to serve customers.

A food and beverage director may or may not oversee delivery, set-up, and execution of the event.