How do I Become a Financial Planning Advisor?
If you want to become a financial planning advisor in the United States, you need to have a bachelor's degree in accounting, finance, or economics. In some cases, you may qualify for one of these positions if you have a bachelor's degree in another business discipline. This is more likely to happen if you have some relevant work experience to go along with your degree. Unless you find a position as a trainee, you are also going to need to have a securities license. In addition, you should have a certification that designates you as a financial planning professional. Keep in mind, however, that certifications are not always a condition of this kind of employment.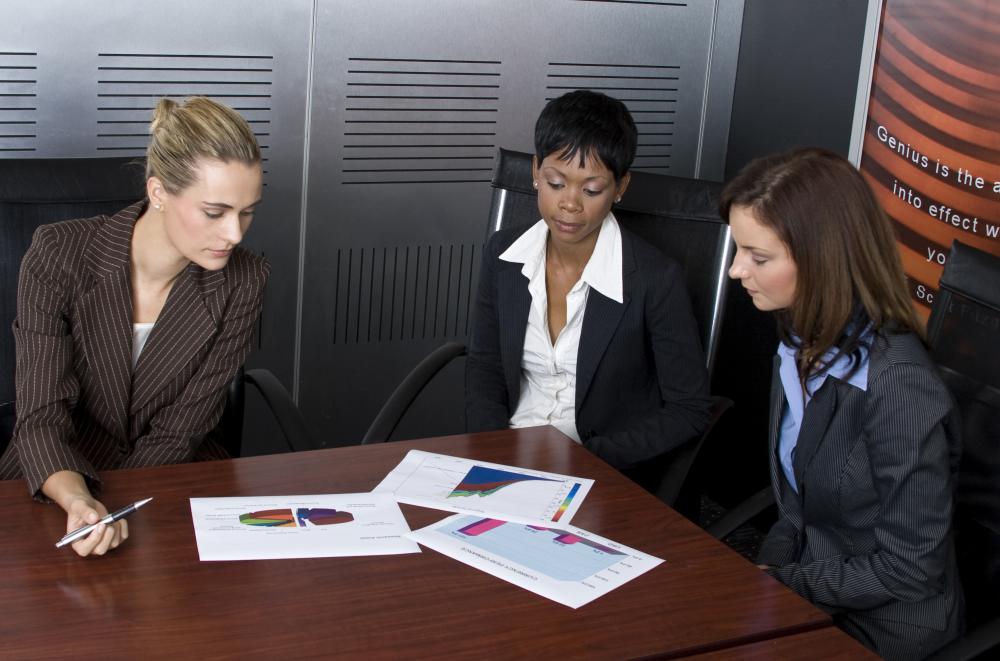 To be successful in this field, you should possess the ability to work independently. This means that you should be able to make sound judgments and business decisions on your own, without having to ask others for guidance or help. To become a financial planning advisor and find success, you also need to have an aptitude for producing positive results for your clients and customers. For the most part, you should be able to show prospective employers that you have the ability to perform the duties of this job quite well.
You need to be able to establish priorities and meet deadlines, if you want to become a financial planning advisor. Staying on top of the latest financial trends and understanding how investments work are very large aspects of succeeding in this kind of job. You should also understand that being a financial planning advisor can be extremely stressful. People who do not function well when under stress tend to perform poorly in these positions. If you thrive on working under pressure, and have an aptitude for working with numbers, then this job could be ideal for you.
Excellent communication skills are very necessary in these jobs. As a financial planning professional, you may have to regularly deal with and inform clients, prospective customers, and your co-workers on a frequent, if not daily, basis. While most of your activities may be completed independently, you might be asked to occasionally work on team projects or group efforts for the company. If you want to become a financial planning advisor, you should be comfortable and confident when dealing with a wide variety of people. Therefore, it can be tremendously helpful if you are personable with an easygoing, approachable personality.
A financial advisor helps others plan and manage their finances.

A financial planning advisor must stay inform clients of new information on a regular basis.