How Do I Become a Customer Care Manager?
Customer care managers are employed to work in offices, retail stores, restaurants and other service-oriented environments. The requirements to become a customer care manager will vary by the industry, but most companies will require a minimum of a high school diploma and at least two years of prior customer service experience. You will also need to prove you can effectively manage and lead a customer care team.
If you become a customer care manager, you will likely be responsible for the management of customer service staff and other direct reports. You will also have responsibilities that include the training and hiring of team members. As a manager within a customer service department, you will be expected to handle customer inquiries, complaints, and work closely with your staff to ensure the company's standards of customer satisfaction are routinely met.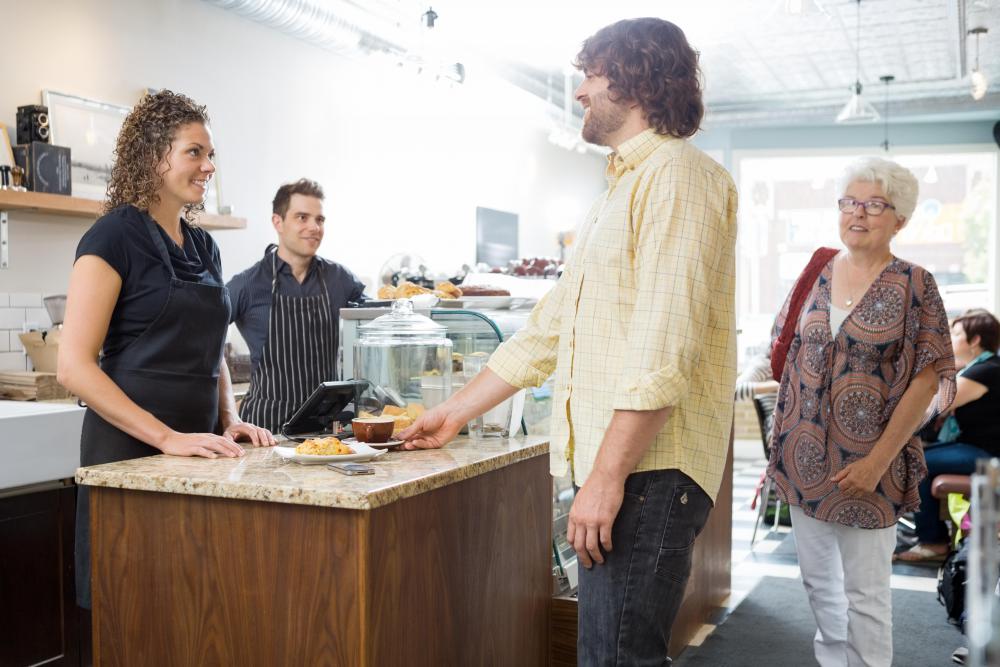 The educational requirements to become a customer care manager will vary depending on the company you work for. In most cases, a high school diploma or equivalent is a prerequisite for the job. Some companies require management staff to have college-level education and may even require a two- or four-year degree in business or a closely related subject.
One of the key elements to become a customer care manager is experience in the field. Employers may expect you to have at least two years of customer service experience before hiring or promoting you to become a customer care manager. Having prior supervisory or managerial experience is also helpful, especially if you do not meet the educational requirements.
For the best chances to be hired or promoted to become a customer care manager, you must possess excellent communication skills. The role will require that you have the ability to effectively communicate with upper management, customers, and staff. The communication is most often verbal but having the ability to produce clear written communication will be an asset.
The job of a customer care manager may require that you have the ability to perform basic mathematical computations. Possessing basic computer skills will also likely be helpful. Many employers have effectively transitioned from a paper-based system of record keeping to a computer-based system and having the ability to work with word-processing and spreadsheet programs will be valuable.
Strong organizational, management, and problem solving skills are vital to become a customer care manager. Managing a customer service or customer care team will be a large part of your job function. You will need to know how to effectively manage your team as well as provide the structure needed for the customer service team and the company to be successful.